Exploitation of Women in Arab Patriarchal Society in Saadawi's God Dies by the Nile: A Marxist Feminist Analysis
Keywords:
Capitalist System, Egyptian Women, Feminism, Patriarchy, Women's Oppression
Abstract
Marxist feminists highlight the role of capitalist class and patriarchy in the victimization of women. Owing to patriarchal society, women have been subjected to social oppression. The fixed and fixated gender roles and misinterpretation of religious commandments are used to build a male dominated society where women can be subdued by men. The supremacy of males in a society has caused major issues in the form of harassment and exploitation. The novel God Dies by the Nile written by Egyptian novelist Nawal El Saadawi presents the true picture of patriarchal Arab society and asserts that how religion and different institutions are misused to subjugate women. The focal point of the research is to break down the routes of political, social and religious institutions and the way male-dominating society controls the social structure to define corridors of power. Another aim is to analyze the Arabic female peasants and the prevailing male capitalist system where lower class females are forced for labor and are exploited by ruling class of male capitalist. The researchers have taken Heidi Hartmann's ideas of patriarchy and class system from her work The unhappy marriage of Marxism and Feminism and Liza Macdonald ideas of suppression of women and class oppression from her work Feminism and Socialism: Putting the Pieces Together.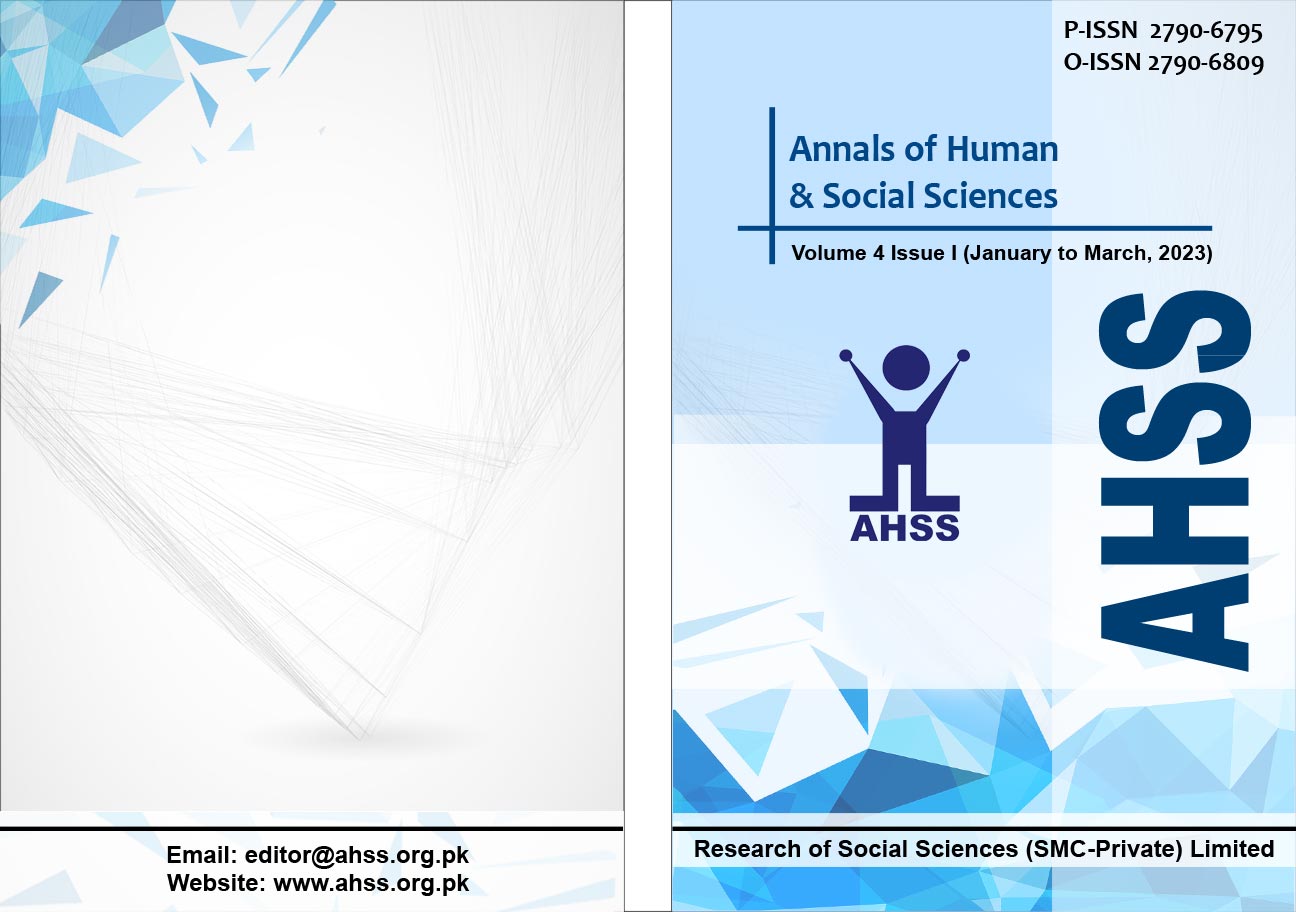 Downloads
Details
Abstract Views: 41
PDF Downloads: 24
How to Cite
Akhter, S., Shah, S., & Nazir, S. (2023). Exploitation of Women in Arab Patriarchal Society in Saadawi's God Dies by the Nile: A Marxist Feminist Analysis. Annals of Human and Social Sciences, 4(1), 93–103. https://doi.org/10.35484/ahss.2023(4-I)10