Redefining the Role of Women in Pakistan: Zardari's Effort to Empower Women through Constitutional Development
Keywords:
Constitutional Development, Political Development, Women Empowerment, Women's Rights
Abstract
The role of women in Pakistan has been a topic of discussion and debate for decades. The democratic government under president Asif Ali Zardari contributed his efforts to empower women in all sectors of life by introducing constitutional and political developments. The study examines the significant contributions of the Zardari government to empower women in Pakistan through constitutional and political development and also explains the effects of these initiatives on women's empowerment and protection in Pakistan. Since the independence, both democratic and military rulers have contributed their efforts to protect and empower women however, the Zardari government provides constitutional protection to women without any discrimination by introducing several laws. The 18th amendments offer massive opportunities for women for political participation and employment. The key sources of the study are published materials like books, articles, newspapers, and reports however preferences are given to authentic and reliable sources. The study finds out that the Zardari government introduced multiple initiatives to empower women in Pakistan, but faced several issues in the implementation of these acts. The study recommends more legal protection and societal awareness to empower women in the true sense.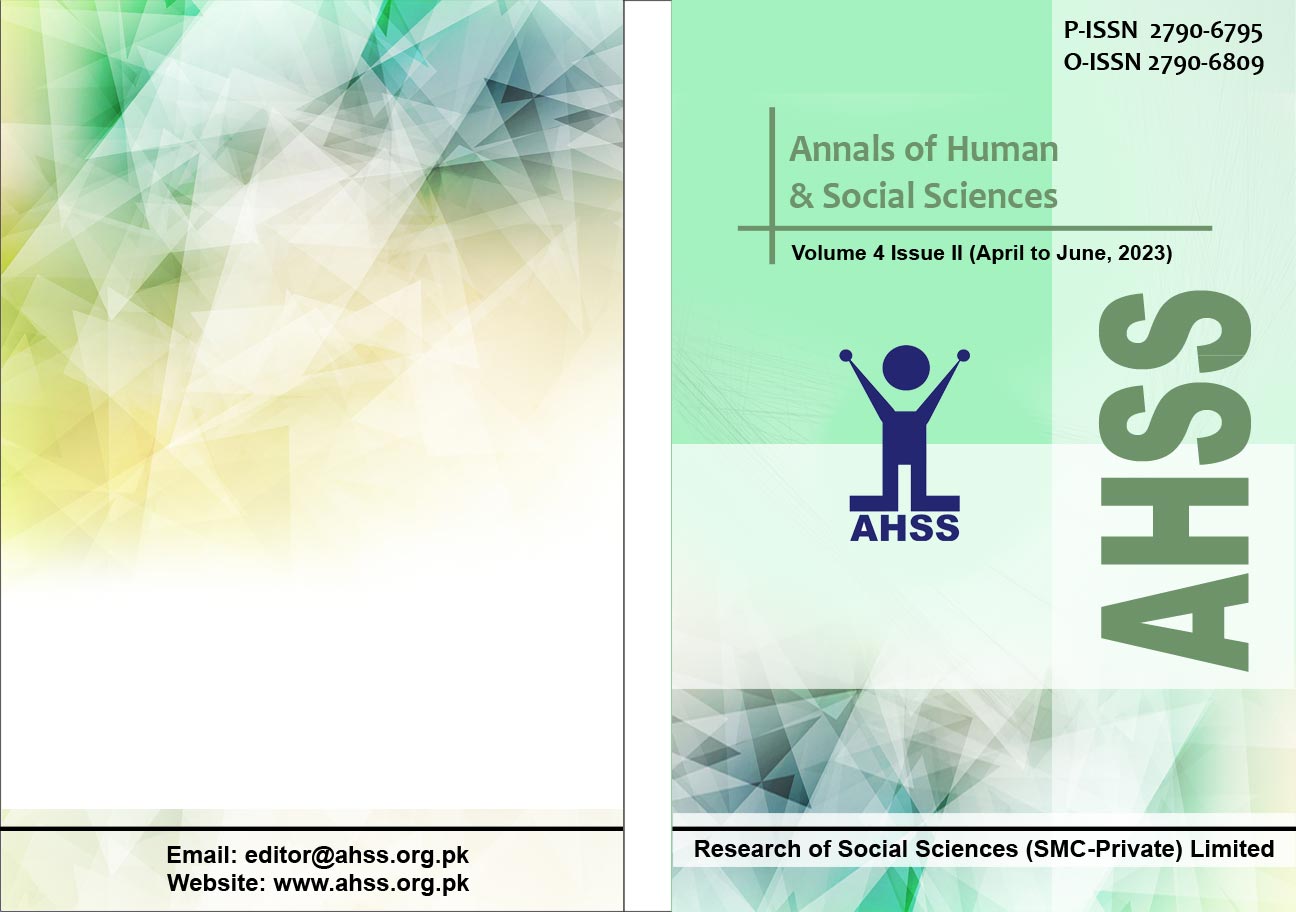 Downloads
Details
Abstract Views: 118
PDF Downloads: 87
How to Cite
Qasim, G., Shah, A. S., & Ali, N. (2023). Redefining the Role of Women in Pakistan: Zardari's Effort to Empower Women through Constitutional Development. Annals of Human and Social Sciences, 4(2), 115–124. https://doi.org/10.35484/ahss.2023(4-II)11