The Changing of Guards: Domestic Policies of General Ayub Khan Era During 1958-69
Keywords:
Ayub Khan, Developments, Economy, Modernization
Abstract
Since the emergence of Pakistan, the state faces number of political and economic instabilities, however, in the 1960s, Pakistan was moving towards modernization under the leadership of General Ayub Khan, who adhered to a progressive-liberal and modernist interpretation of Islam. The key objective of the study is to explore the domestic policies as well as reforms during Ayub Khan era that showed the various positive consequences of the country. During 1958 and 1965, Ayub government followed authoritarian Islamic policy, which demonstrated his openness and liberalism toward Islam as well as public policies actively supported constitutional, legal, and social reform that moved the country towards modernization. Primary and secondary sources have been consulted through the descriptive research approaches.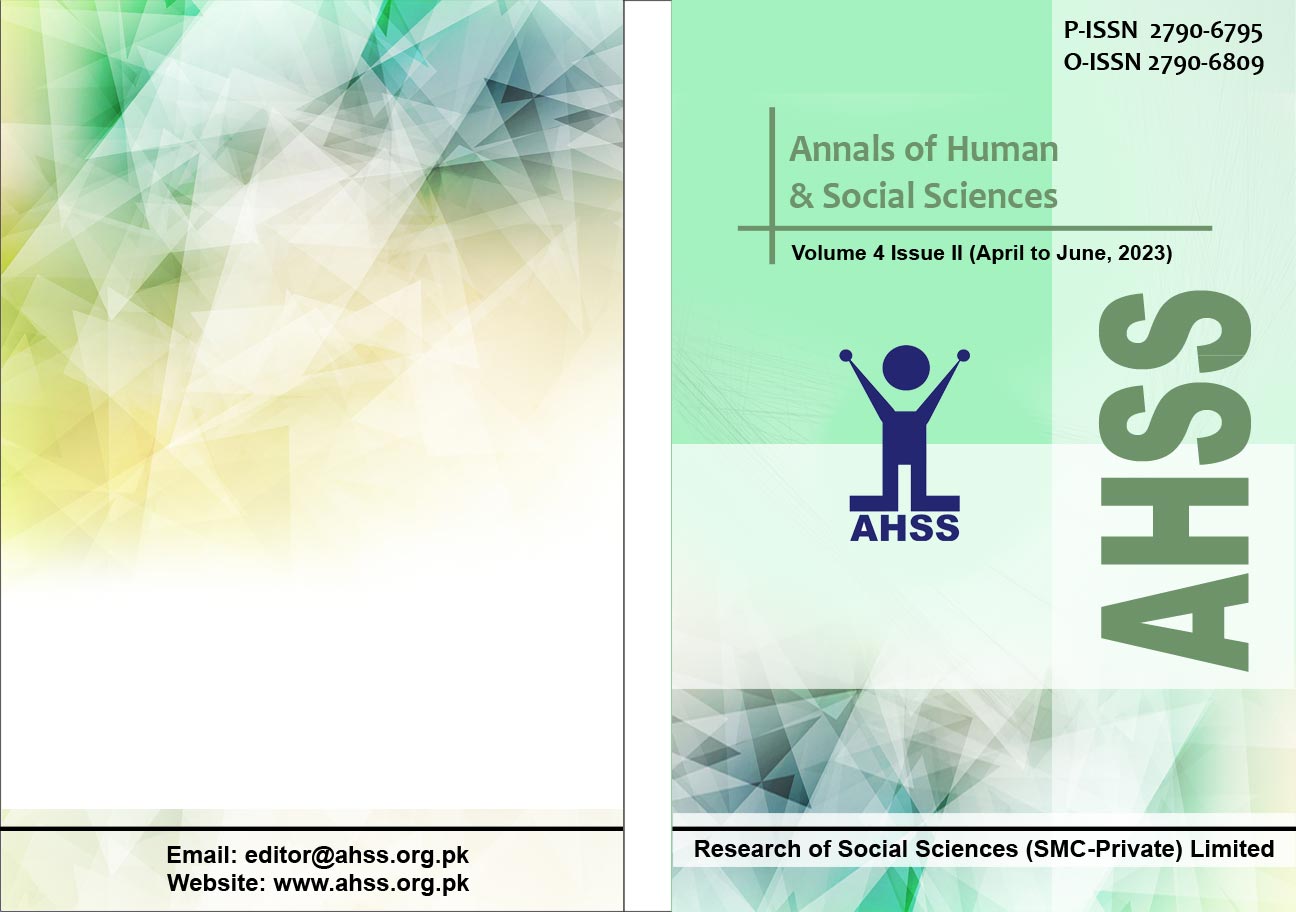 Downloads
Details
Abstract Views: 111
PDF Downloads: 55
How to Cite
Arif, M., Ali, I., & Hussain, Z. (2023). The Changing of Guards: Domestic Policies of General Ayub Khan Era During 1958-69. Annals of Human and Social Sciences, 4(2), 46–58. https://doi.org/10.35484/ahss.2023(4-II)06