Sudheran-jo-Thul: Historical and Archaeological Perspectives
Keywords:
Archaeology, Artifacts, Chronology, Geography, History
Abstract
The Sudhern-jo-Thul is located in Taluka Mula Katyar, District Tando Muhammad Khan along the eastern edge of present Indus River. Its western is the hilly and remaining surrounded are the agriculture area. The Thul / Stupa is built with mud clay and mud bricks, and broken vessels of plain and painted are scattered. This historical site is described by the historian but they have not provided the archaeological evidences in details. And also focus the current situation of the site. Researcher visited site many times collected archaeological evidences to analysis scientifically uses Global Position System (GPS), compass and survey tools to record the site as well as the photographic information was also collected. It has been resulted that the site belongs different chronology / cultural affiliation of the history of human. It shows the site is belonging to the 1st century BC to 2nd century AD. It has been suggested that necessary attention be given to the site and sign boars should be installed over the surface of the site and to save it.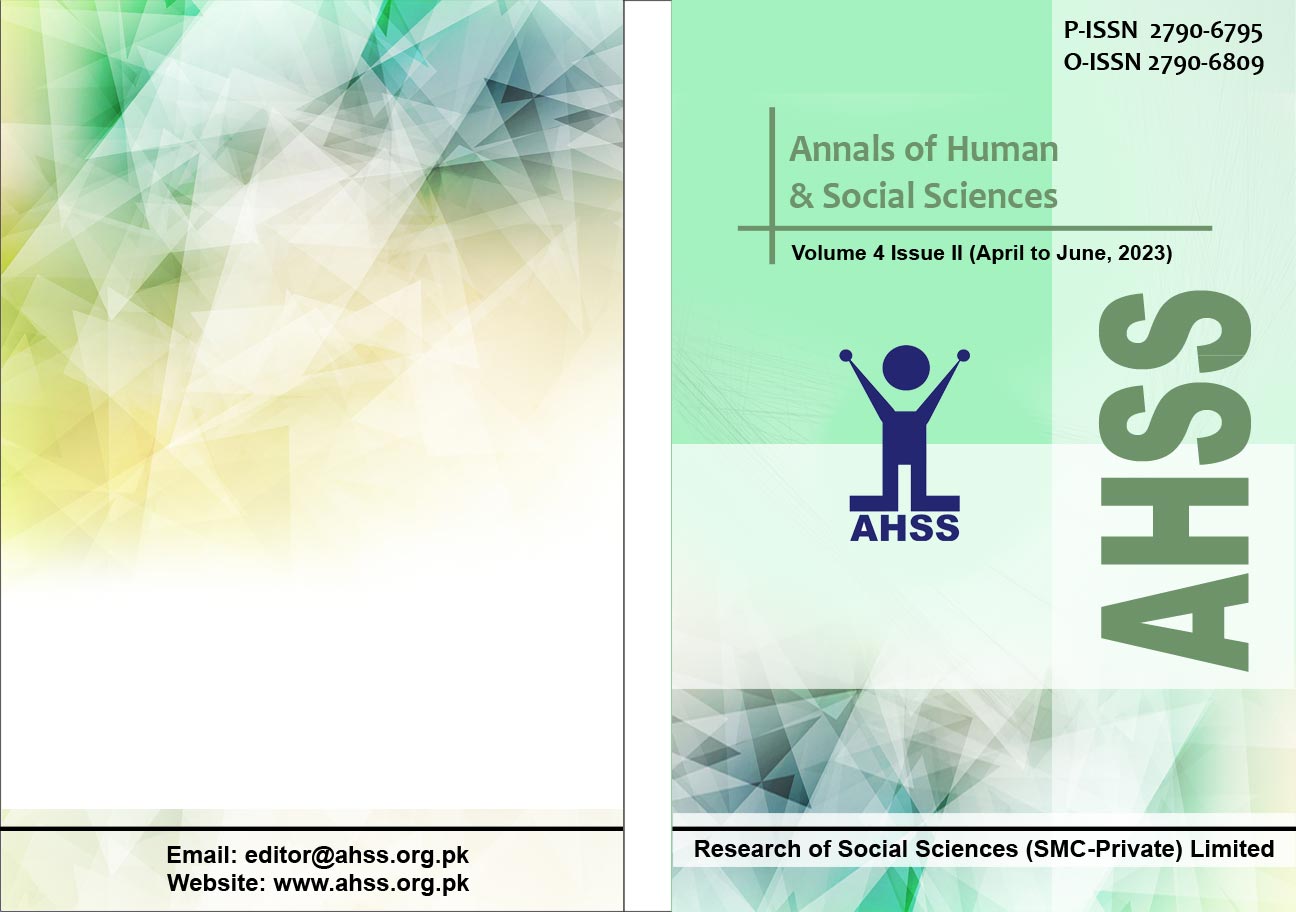 Downloads
Details
Abstract Views: 44
PDF Downloads: 46
How to Cite
Laghari, M. H., Siddiqui, S., & Shaikh, Z. A. (2023). Sudheran-jo-Thul: Historical and Archaeological Perspectives. Annals of Human and Social Sciences, 4(2), 279–286. https://doi.org/10.35484/ahss.2023(4-II)27