Role of Family Characteristics in the Utilization of Antenatal Care Services
Keywords:
Antenatal Care, Maternal, Mortality
Abstract
The major objective of this study was to point out the family characteristics which observed as the main hurdle in order to utilize the available health care services. Data was collected from 323 females which were not currently pregnant but gave birth to one or more children. Family characteristics were asked in order to examine the family participation in maternal care. In order to check the relationship between family characteristics and utilization of health care services binomial logistic regression analysis was used. Major findings of the study shows that family system, role of husband regarding qualification and income play a great role to predict the number of antenatal care visits. Results shows that husband's age, education and income were also have strong association with the utilization of e health care services. In order to improve the critical situation of maternal and infant mortality education needs more attention.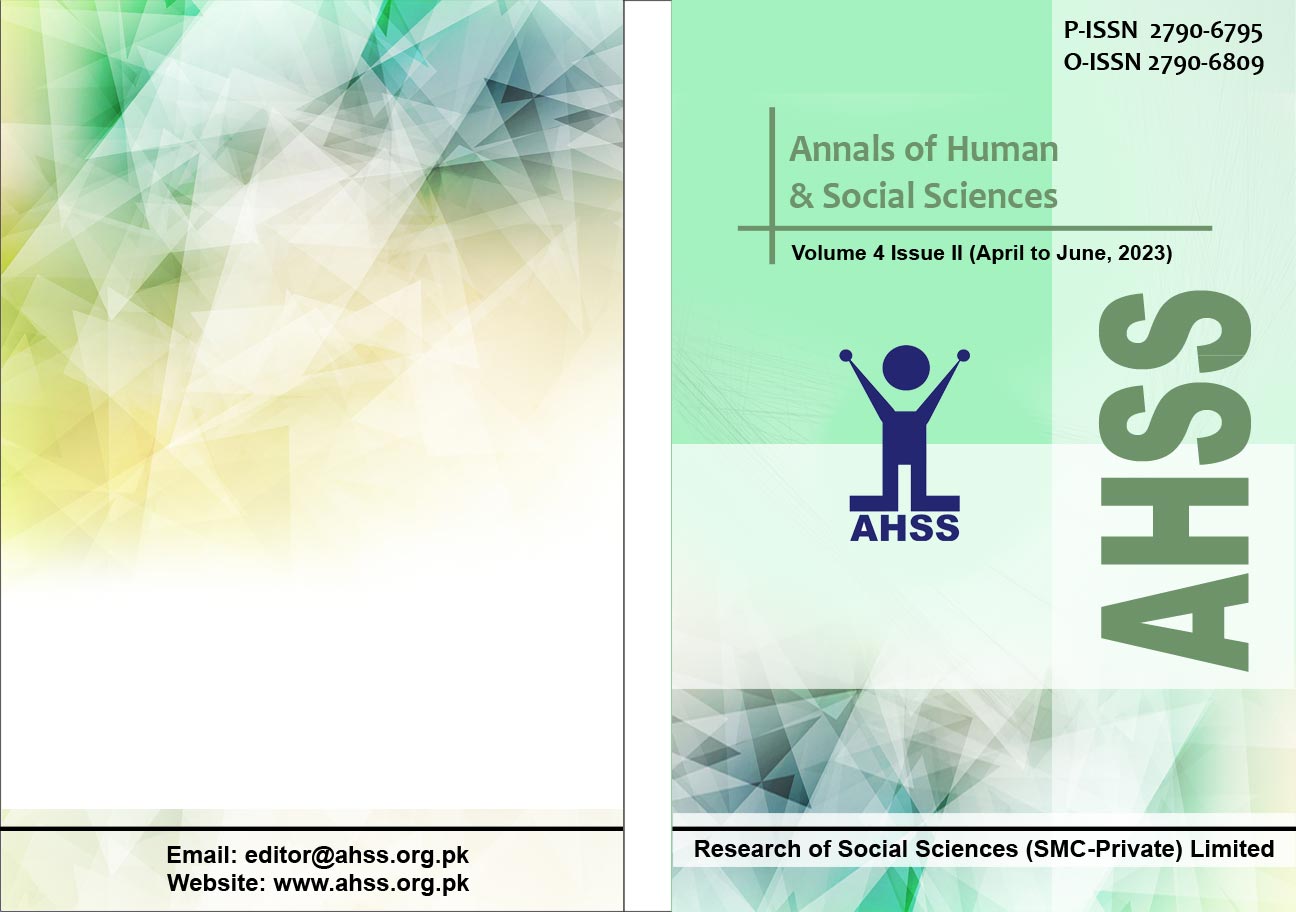 Downloads
Details
Abstract Views: 103
PDF Downloads: 50
How to Cite
Mustufa, T., Nazeer, S., & Rafiq, H. M. (2023). Role of Family Characteristics in the Utilization of Antenatal Care Services. Annals of Human and Social Sciences, 4(2), 323–331. https://doi.org/10.35484/ahss.2023(4-II)31