Historicity of Expropriation in History of India in History at the Limits of World's History by Ranajit Guha
Keywords:
Expropriation, Hegemony, Historicality, India, New Historicism
Abstract
In the scenario of decolonization, historiography plays a vital role in anticolonial endeavors. As decolonization took place the written history was challenged and questioned by scholars for its discursive element. The power structures not only manipulated history but misrepresented colonized people and estates. The present research highlights a significant facet of historicality-the expropriation of history. The study reveals that history of the world is formulated by hegemonic powers in order to oppress those who were powerless in the process of colonization. The anticolonial resistance demands an assertion on the part of native identity. The study by looking into Guha's work, History at the Limits of World's History traces the reclamation of India's history in the face of discussion. By narrating Tagore's stance of the significance of the past, Guha provides in his critique an avenue to the revised history of colonized states. The study presents Stephen Greenblat's theory of new historicism and analyzed the disjunctions in the empirical nature of history which refrained the subjugated subalterns to emancipate from the hegemonic web of historicality.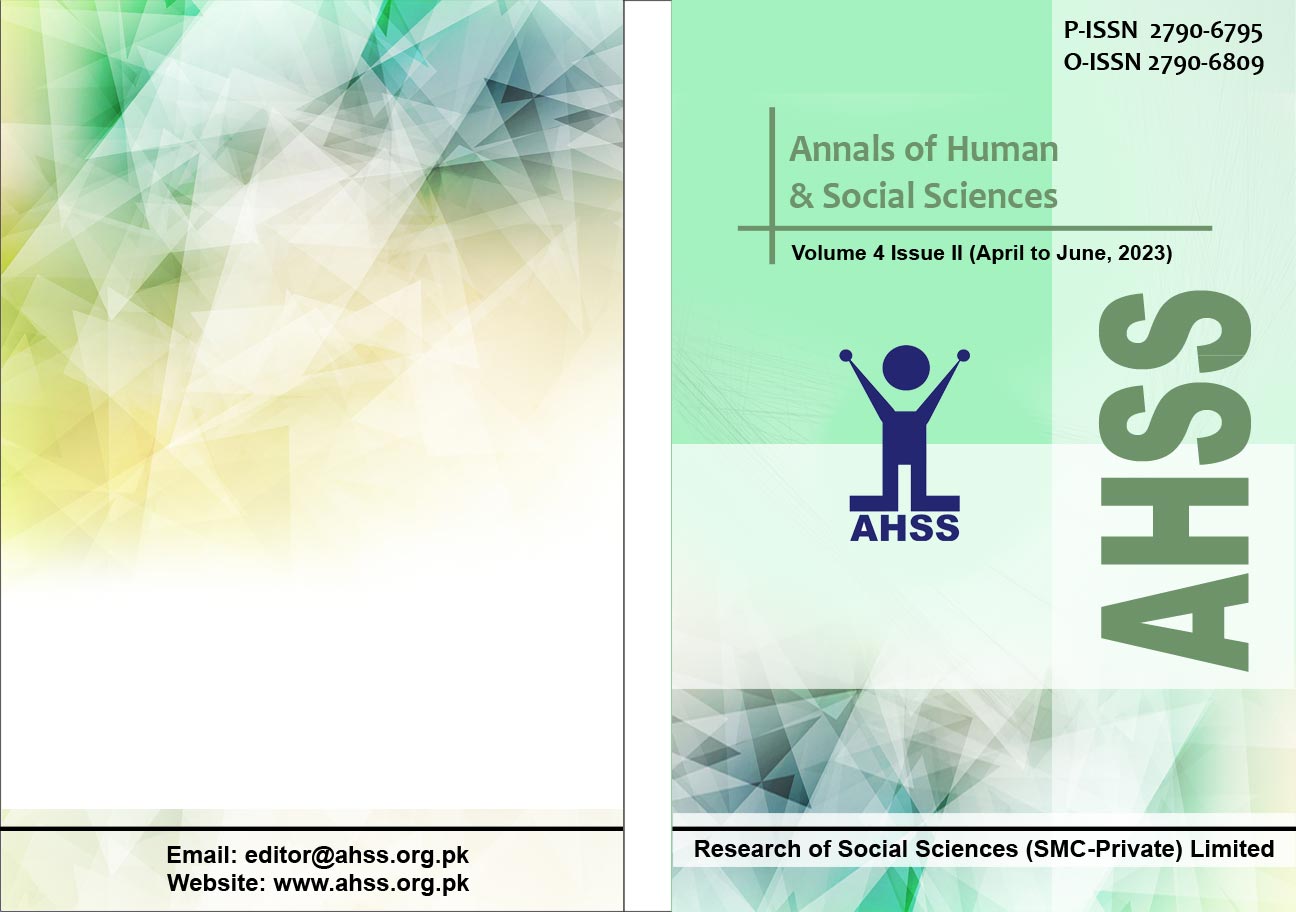 Downloads
Details
Abstract Views: 42
PDF Downloads: 34
How to Cite
Ameen, F., & Waheed, S. (2023). Historicity of Expropriation in History of India in History at the Limits of World's History by Ranajit Guha. Annals of Human and Social Sciences, 4(2), 481–489. https://doi.org/10.35484/ahss.2023(4-II)44