Translation and Adaptation of Inferiority Complex Scale [ICS-10]
Keywords:
Adaptation, Cross-culture Application, Inferiority Complex, Reliability, Validity
Abstract
The present study aimed at translating and adapting Inferiority Complex Scale (ICS-10) in order to increase its cross-cultural application. Keeping in view the research goals and objectives, the scale was translated into Urdu and adapted at different stages proposed for translation and adaption of a questionnaire or scale. Correlation of Urdu version with English version of Inferiority Complex Scale and one week test-retest reliability seemed good when estimated through Pearson Product Moment Correlation Coefficient. Computation of Cronbach's alpha also indicated good internal consistency of the scale. The measure of Urdu version was tested with KMO and Bartlett's test to estimate its sampling adequacy for using factor analysis. The measurement model of confirmatory factor analysis with one factor has revealed the Urdu version of Inferiority Complex Scale (ICS-10) as good fit model. ICS-10 also yields strong convergent and discriminant validity when tested with other translated measures of General Self-Efficacy Scale and Automatic Thoughts Questionnaire-Negative. Over all present research findings confirmed the measure of Inferiority Complex Scale, Urdu version, as standardized tool indicating good reliability and validity with reference to Pakistan.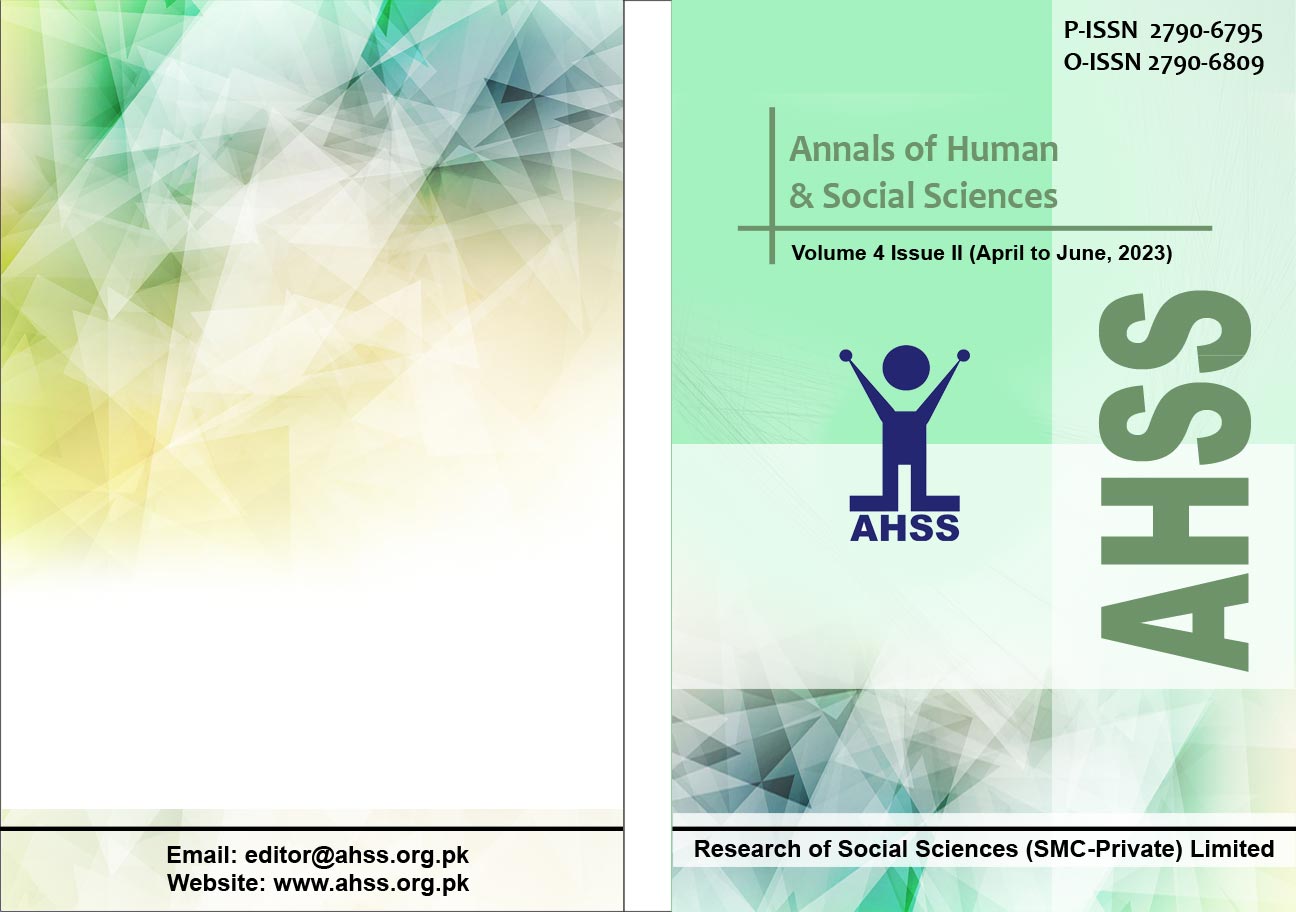 Downloads
Details
Abstract Views: 143
PDF Downloads: 123
How to Cite
Sadiq, R., Asif, Z., & Hameed, S. (2023). Translation and Adaptation of Inferiority Complex Scale [ICS-10]. Annals of Human and Social Sciences, 4(2), 490–498. https://doi.org/10.35484/ahss.2023(4-II)45