Emerging Trends and Research Developments in Education for Sustainable Development: Shaping Conceptions for a Sustainable Future
Keywords:
Conceptions, Education for Sustainable Development, Emerging Trends, Sustainable Future
Abstract
Education for Sustainable Development (ESD) is a multifaceted and interdisciplinary approach that addresses the complex challenges of sustainability. This paper presents an analysis of emerging trends and research developments in ESD concepts. Findings show that ESD emphasizes a holistic and integrated approach, highlights diverse disciplines and promotes critical reflection, contextualization, participation and empowerment among learners. ESD recognizes the interconnectedness of social, economic, and environmental issues, and promotes inclusive, just, and resilient societies. It emphasizes the importance of local and cultural context, and promotes transformative and collaborative teaching. This paper provides recommendations for advancing ESD, including the need for policy support, capacity building for educators, and fostering research and innovation. The findings contribute to the understanding of ESD concepts and highlight the relevance of ESD in addressing sustainability challenges and promoting a more sustainable future.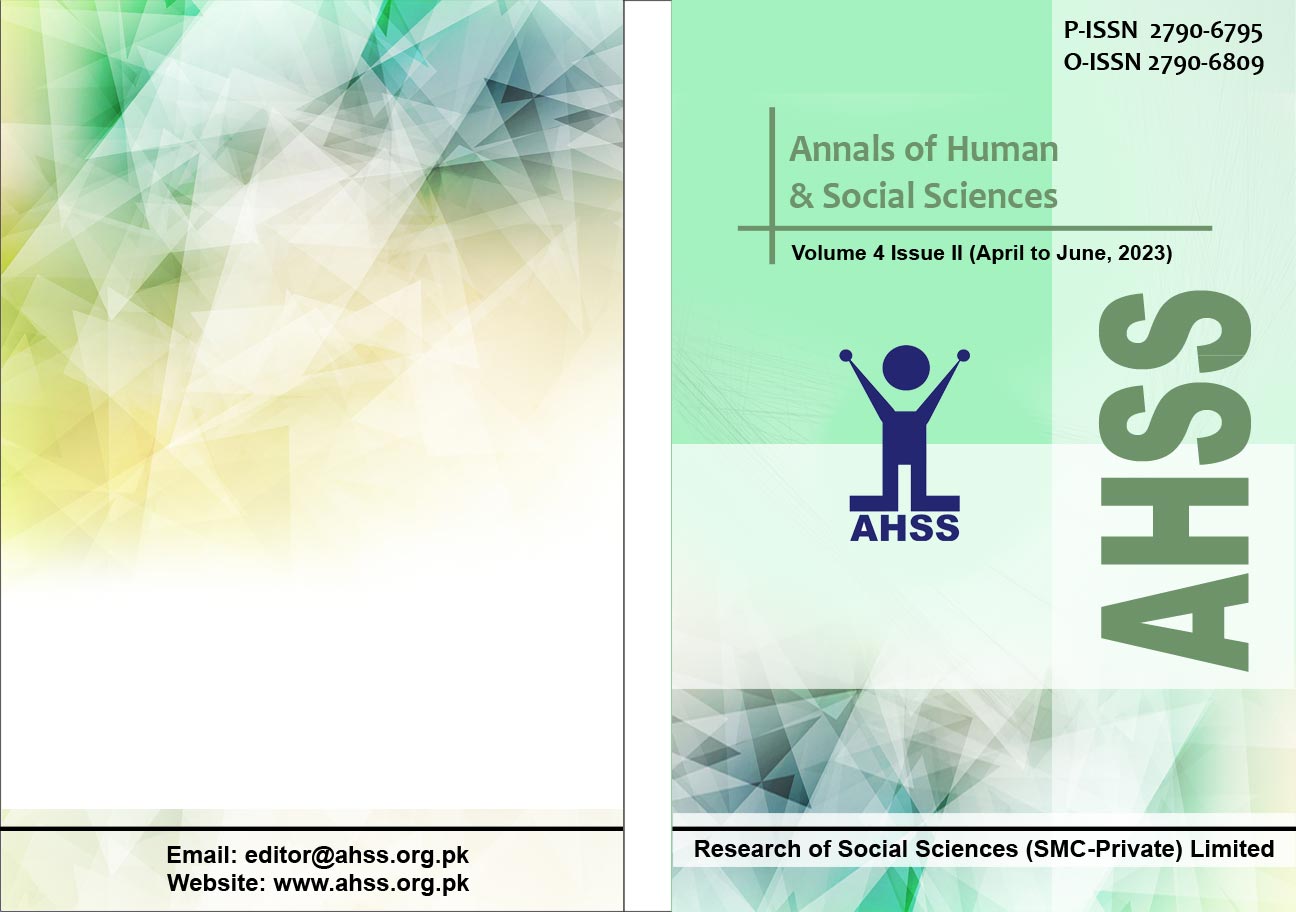 Downloads
Details
Abstract Views: 35
PDF Downloads: 49
How to Cite
Khadim, M., Tahira, S. S., & Naz, B. (2023). Emerging Trends and Research Developments in Education for Sustainable Development: Shaping Conceptions for a Sustainable Future. Annals of Human and Social Sciences, 4(2), 499–512. https://doi.org/10.35484/ahss.2023(4-II)46