Socio-economic impacts of COVID-19 on the Transgender Community in District Peshawar KP
Keywords:
Covid-19, Socio-Economic Impacts, Transgender
Abstract
This study examines the socio-economic impacts of Covid-19 on the transgender community in Peshawar District KP, using a qualitative approach and snowball sampling technique to select a sample of 55 transgender individuals. Through in-depth interviews and thematic analysis, the study found that the transgender community faced significant challenges due to their social exclusion by their Gurus, illiteracy, lack of employment opportunities, and complex gender identity. The impact of Covid-19 exacerbated these problems, resulting in social exclusion, homelessness, mental health issues, economic dependency, and gender complexity. The study recommends that the government and transgender-led organizations conduct awareness sessions, direct religious leaders regarding transgender rights, provide access to healthcare, financial support, and affordable housing facilities, and support the transgender-led organization for inclusion and acceptance.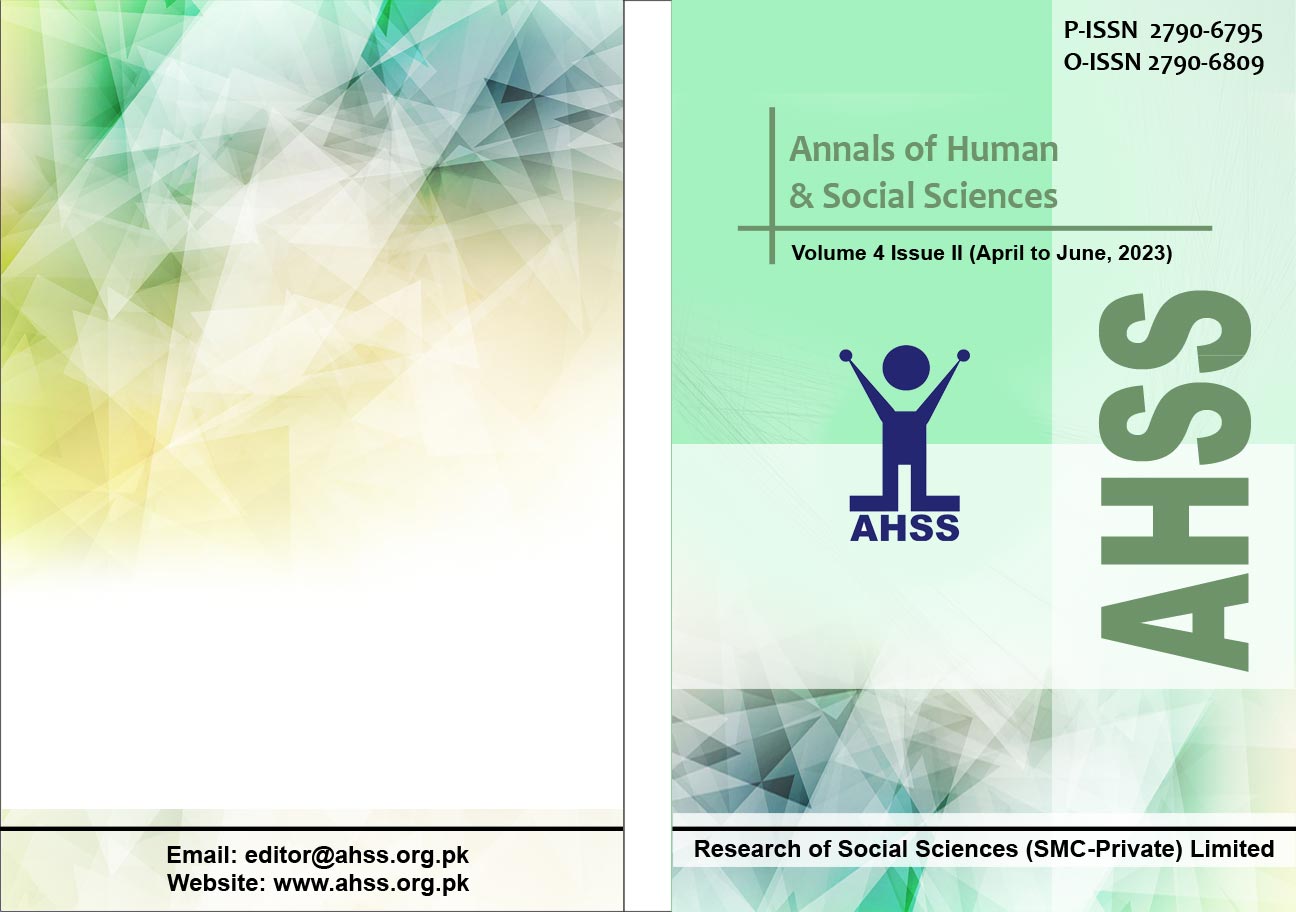 Downloads
Details
Abstract Views: 70
PDF Downloads: 37
How to Cite
Shah, S., Ali, F., & Ullah, I. (2023). Socio-economic impacts of COVID-19 on the Transgender Community in District Peshawar KP. Annals of Human and Social Sciences, 4(2), 523–533. https://doi.org/10.35484/ahss.2023(4-II)48