Effect of Instructional Leadership on Student Academic Achievement in Science Subjects at Secondary School Level
Keywords:
Curriculum Implementation, Instructional Leadership, Maximizing Instructional Time, Professional Development, Resource Provider
Abstract
The purpose of this study was to measure the effect of instructional leadership on students' academic achievement in science subjects (Physics, Chemistry, and Biology) at secondary level. Instructional leadership includes the leadership capacity of an individual such as head teacher to provide instructional resources, maximize instructional time for teachers, and maximize instruction related activities to improve student achievement. The population of the study included all science teachers and their students of grade 10 in public high schools in Baluchistan. Instructional Leadership Questionnaire (ILQ) was adopted after getting consent from the authors. Pilot-testing was conducted to ensure the reliability of the questionnaire. Later on, using the multistage sampling technique, 2797 students and 388 teachers were selected from 6 districts (Quetta, Pishin, Sibi, Lasbela, Killa Abdullah, and Chaman) of Balochistan. Instructional Leadership Questionnaire was found to be highly reliable. (α=.84). The achievement scores of the 2797 students in Physics, Chemistry, and Biology were collected from their respective schools. Moderate positive relationship of instructional leadership and students' achievement in Physics, Chemistry, and biology were found. Multiple regression analysis showed that Instructional leadership predicted 46% of variance in Physics achievement, 38% in Chemistry, and 49 % in Biology achievement. The study recommended implementing instructional leadership practices in schools to increase students' achievement in science subjects.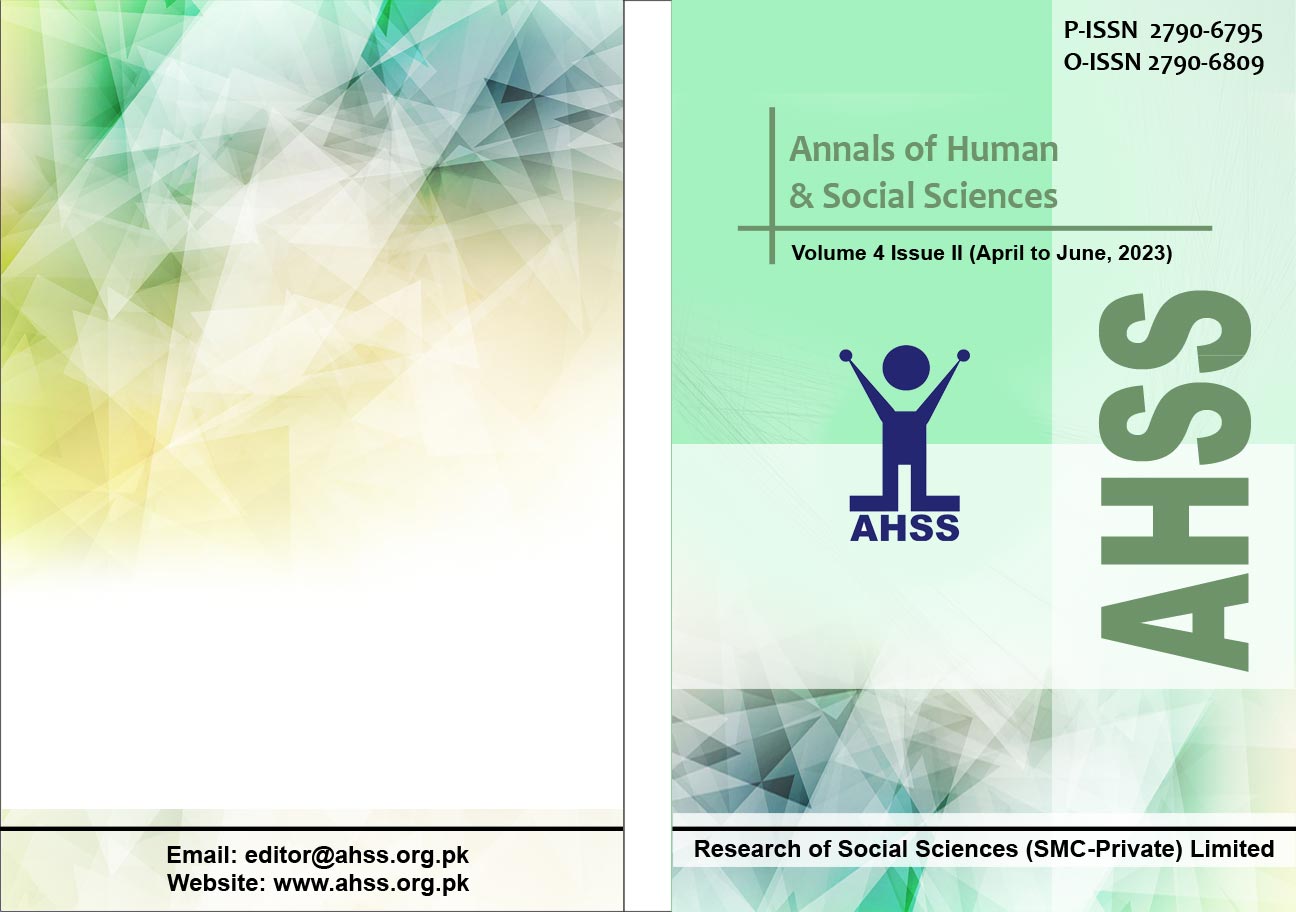 Downloads
Details
Abstract Views: 77
PDF Downloads: 59
How to Cite
Yasmeen, G., & Tobawal, M. U. (2023). Effect of Instructional Leadership on Student Academic Achievement in Science Subjects at Secondary School Level. Annals of Human and Social Sciences, 4(2), 551–565. https://doi.org/10.35484/ahss.2023(4-II)51