Influence of Teacher Factors on "Quality Education" in Government Primary Schools in the Naseerabad Division, Balochistan, Pakistan
Keywords:
Government Primary Schools, Quality Education, Teacher Factors
Abstract
Quality education is a central issue in almost all countries across the globe. Despite its significance, quality education is influenced by various socio-economic and institutional factors in most countries. In light of this issue, this study analyzed teacher factors that influence the quality of education in government primary schools in the Naseerabad division, Balochistan. The survey research design was adopted with a sample size of 272 respondents comprised of 200 head teachers, 8 educational administrators, 32 parents, and 32 community members from the two districts in the Naseerabad division. In order to collect data from the respondents, a semi-structured questionnaire, in-depth interviews, and group discussions were used. Frequency distribution, percentage, mean, correlation, and logistic regression were used to analyze data gathered through the questionnaire. However, thematic analysis was used to analyze data collected through interviews and group discussions. The findings of the study indicate a positive association between quality education and teacher qualifications, teaching experience, teaching methods, teacher motivation, teacher training, and content knowledge. On the other hand, teacher absenteeism was negatively associated with quality education. Finally, it is recommended, among others, that appointing highly qualified and professionally trained teachers in primary school will improve the quality of education.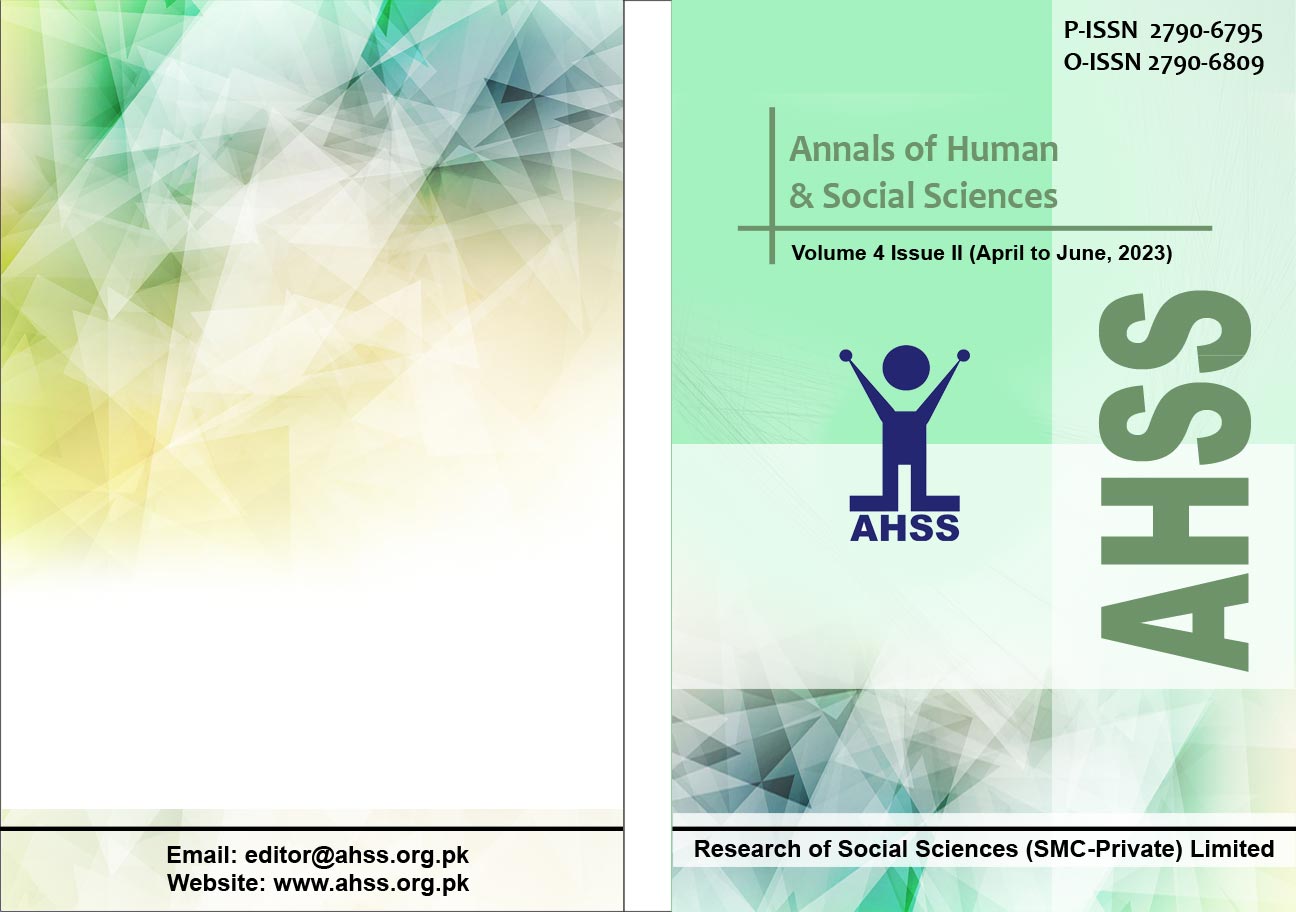 Downloads
Details
Abstract Views: 46
PDF Downloads: 50
How to Cite
Ahmed, S., Baloch, M. A., & Karim, H. (2023). Influence of Teacher Factors on "Quality Education" in Government Primary Schools in the Naseerabad Division, Balochistan, Pakistan. Annals of Human and Social Sciences, 4(2), 626–637. https://doi.org/10.35484/ahss.2023(4-II)57