A Marxist Analysis of In the Company of Strangers by Awais Khan
Keywords:
Bourgeoisie Class, Class Conflict, Marxism, Proletariat Class, Textual Analysis
Abstract
The current study examines the disparities in class and hostility between Pakistan's upper and lower classes. It investigates the shady dealings of the Pakistani upper class. Marxism is about how the bourgeoisie exploits the proletariat. The wealthy ruling class is in charge of all the production equipment. The bourgeoisie class is wholly dependent on the proletariat class for its goods. According to Marxism, the governing elite class manages all the resources while the underprivileged proletariat class makes a living mimicking the elite. The theory of Marxism is extensively employed as the theoretical framework for this research in order to analyze the chosen text. According to this report, Pakistan's elite society engages in unethical practices and exploits workers in terms of pay. Within the Marxist theory of class conflict framework, this study also investigates the murky dealings of the Pakistani elite class and their covert layers. The methodology for this study is textual analysis, which is a qualitative methodology.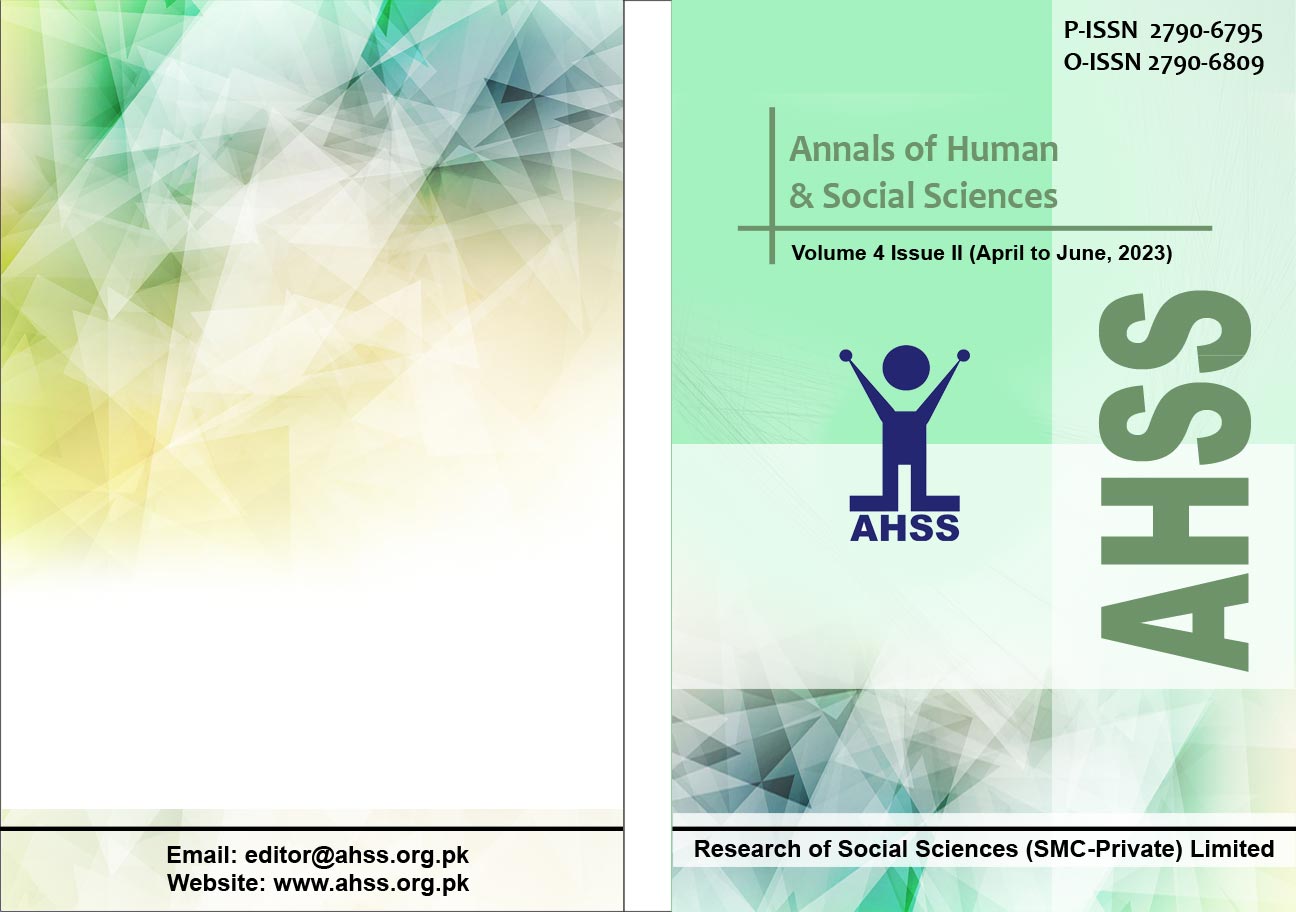 Downloads
Details
Abstract Views: 145
PDF Downloads: 54
How to Cite
Zafar, H. M. J., Nasir, M., & Sadiq, R. A. (2023). A Marxist Analysis of In the Company of Strangers by Awais Khan. Annals of Human and Social Sciences, 4(2), 708–717. https://doi.org/10.35484/ahss.2023(4-II)64