The Demographic differences in Perception of University Students towards the Use of Social Networking Sites as a smart e-learning System
Keywords:
Academic Ratings, Language, Perception, Social Networking Sites, Socio-Demographic Difference
Abstract
The current research was done to study the demographic difference in the perception of university students towards social networking sites (SNS) as a smart e-learning system for improving academic grades, participation in politics, influence on language, and the global approach of students. It is a quantitative research design with the survey as a method. A convenient sample of 465 students with an unequal number of males and females was gathered from leading universities in Lahore. A self-generated questionnaire was used for data collection. The outcomes of the present study showed that the practice of SNS by men and women students was different from each other reflecting their different roles but positively believed that SNS affects their grades in university. Besides that, the age of students also played a role in increasing the use of SNS. The study has its importance in terms of guidance and knowledge of precautionary measures the students must have to take while using these SNSs.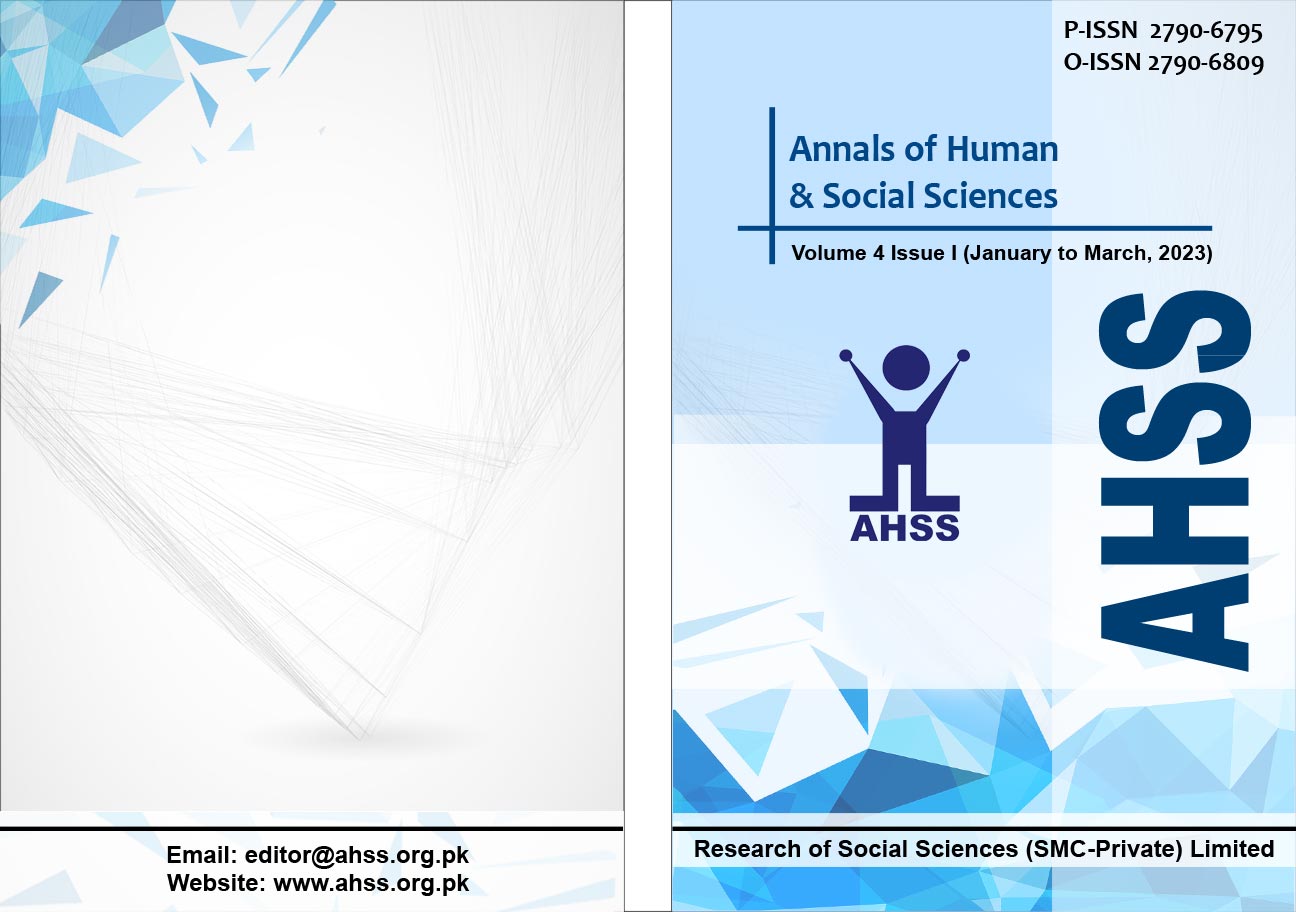 Downloads
Details
Abstract Views: 80
PDF Downloads: 41
How to Cite
Seemi Malik, A., A Yasin, S., & Mahmood, A. (2023). The Demographic differences in Perception of University Students towards the Use of Social Networking Sites as a smart e-learning System. Annals of Human and Social Sciences, 4(1), 34–45. https://doi.org/10.35484/ahss.2023(4-I)04