Political Discourse and Ideology: A Semiological Discourse Analysis of Pakistani Urdu and English Newspapers
Keywords:
Discourse, Ideology, Print Media, Representation, Semiology
Abstract
Semiotic discourses are an important genre of print media. They are considered a graphic language and are intended for everyone. Caricatures have become a compelling technique of promoting the target audience's chosen ideologies. This study analyses the semiotic discourses of one Urdu (Jung) and one English (Dawn) newspaper from May 1, 2022 to June 30, 2022. The current study adopts an integrated methodology. In semiotic discourses, both visual and verbal activities have been decoded and utilized. The analysis of the researchers has been validated by focus group talks. According to the research, both English and Urdu newspapers are extremely polarized and create semiotic discourses with their target audience in mind. Economy, national politics, foreign politics, social issues, and Pak-army representation are some of the emerging themes in Dawn. Semiological discourses are among the best venues for ideological investment, and the dissemination of desired ideologies in Urdu and English media is polarized.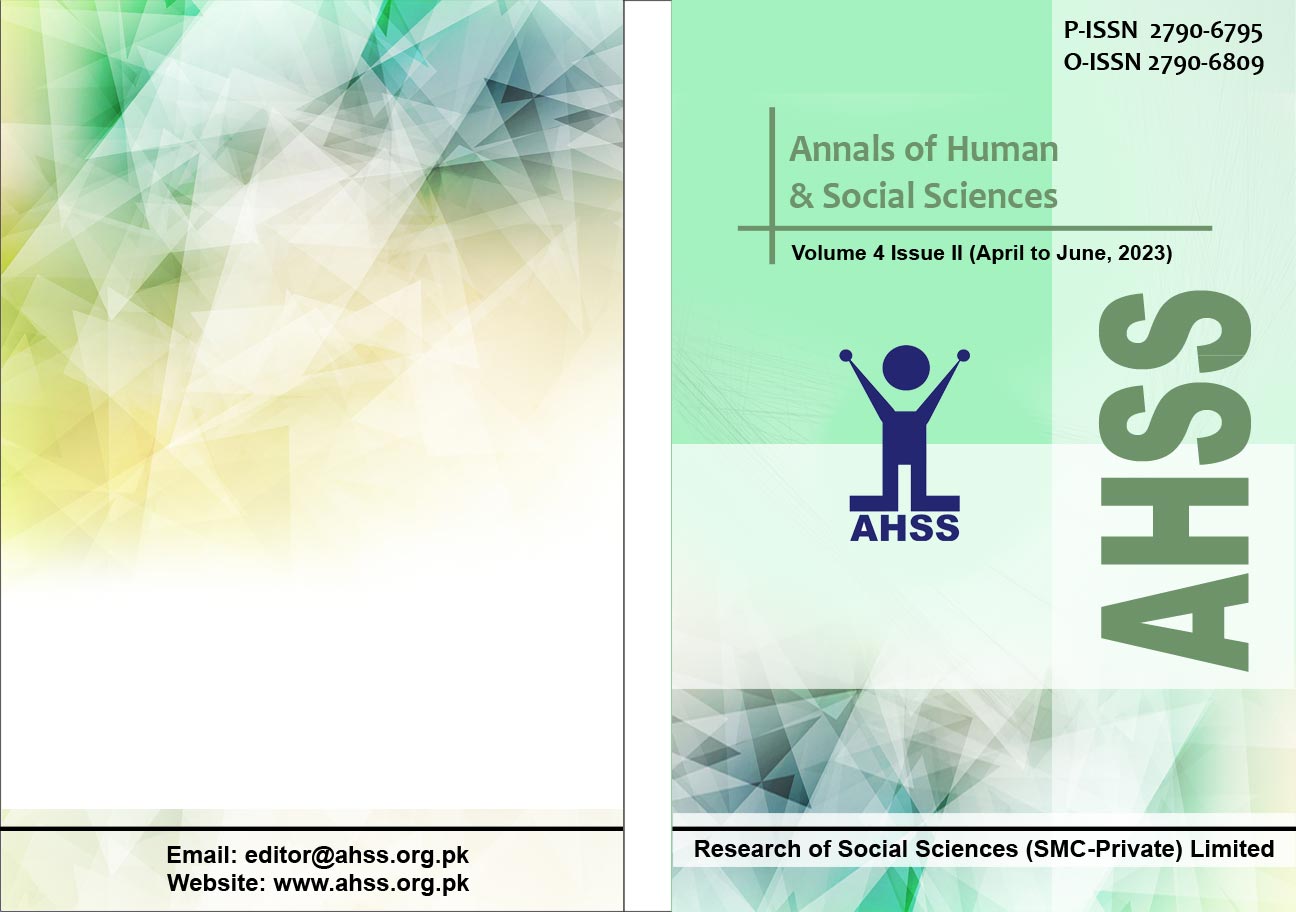 Downloads
Details
Abstract Views: 73
PDF Downloads: 68
How to Cite
Hassan, K., Qaadar, M., & Ahmad, A. (2023). Political Discourse and Ideology: A Semiological Discourse Analysis of Pakistani Urdu and English Newspapers. Annals of Human and Social Sciences, 4(2), 36–45. https://doi.org/10.35484/ahss.2023(4-II)05