Role of Gardezi Family in Multan in Mughal Period (1526-1857)
Keywords:
Chasma Aab e Kousar, Durani Kings, Mubarak Mosque, Mughals, Ranjeet Singh, Suri Dynasty
Abstract
Multan is a city of saints amongst which Syid Yousaf Gardezi was first to stay and spend his entire life serving the people of Multan. Gardezi family has been socially and politically very active since their arrival in Multan. Qualitative and descriptive research with textual criticism, evolution of primary and secondary sources, interviews of family members were done to get resourceful information. The family had good relations to Mughals, Suri sultans, Durani Empire Sultans and Nawab Muzaffar Khan also regarded the family alliance. Sikh Maharaja Ranjeet Singh also visited Darbar and regarded family socio political support. This paper throws light on the social, political and religious roles of Gardezi family in Multan specially in Mughal, Suri, Afghan and Sikh eras from attack of Babar 1526 to capture of Britishers 1849. This family holds the heritage of Multan in their personal libraries which should be preserved and use for future generations.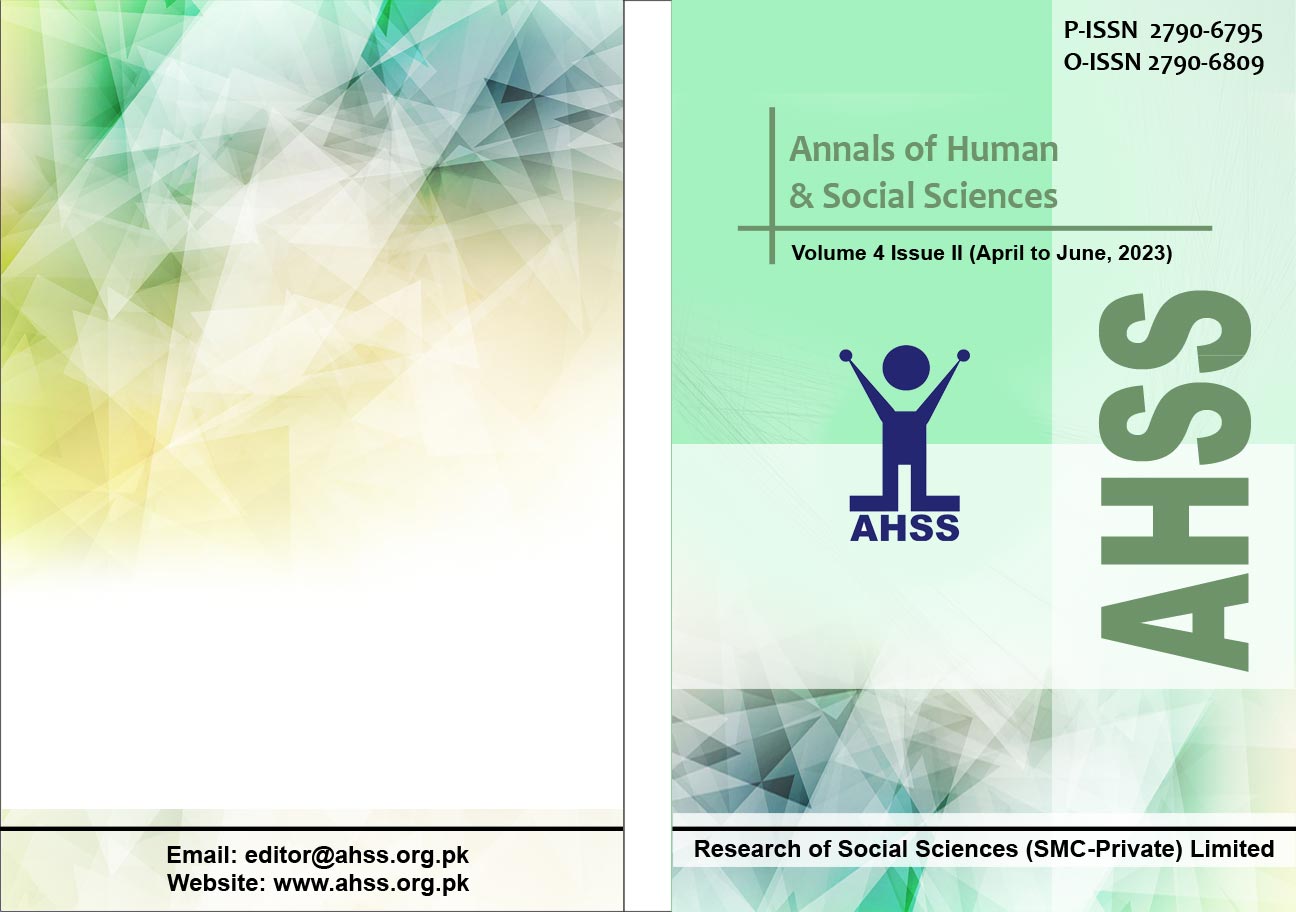 Downloads
Details
Abstract Views: 80
PDF Downloads: 121
How to Cite
Maqsood, S., & Bhatti, M. S. N. (2023). Role of Gardezi Family in Multan in Mughal Period (1526-1857). Annals of Human and Social Sciences, 4(2), 257–264. https://doi.org/10.35484/ahss.2023(4-II)24