Beneficiary Expectation from Low-Income Housing Projects: A Post-Occupancy Evaluation Study from Punjab, Pakistan
Keywords:
Beneficiaries, Low-Income Housing, Pakistan, Post Occupancy Evaluation, Punjab
Abstract
The Pakistani government has been promoting affordable housing projects for low-income households for the last thirty years. It is important to appraise the low-income housing projects from the perceptions of beneficiaries being the ultimate users of such facilities in urban settings. This paper presents an analytical study on the experiences of beneficiaries from the application process to possession of housing units in two different models of affordable housing in the Punjab region, Pakistan. It is challenging to link their experiences as post occupancy evaluation (POE) regarding the application process, living experience, and governance of such housing projects. Analysis was done using inductive reasoning by data collection through focus group discussions. The findings show and confirm that quality of life in a low-income housing environment is a combination of multiple factors which influence the mind of households from the inception of projects till the possession and continue in the post-occupancy phase as well. The funding and execution of projects need to consider the end user demand by the inclusion of targeted beneficiaries in the planning, design, and regulation of the housing projects to ensure the resident's housing satisfaction in terms of provision of all allied facilities, infrastructure, experience, and quality of living.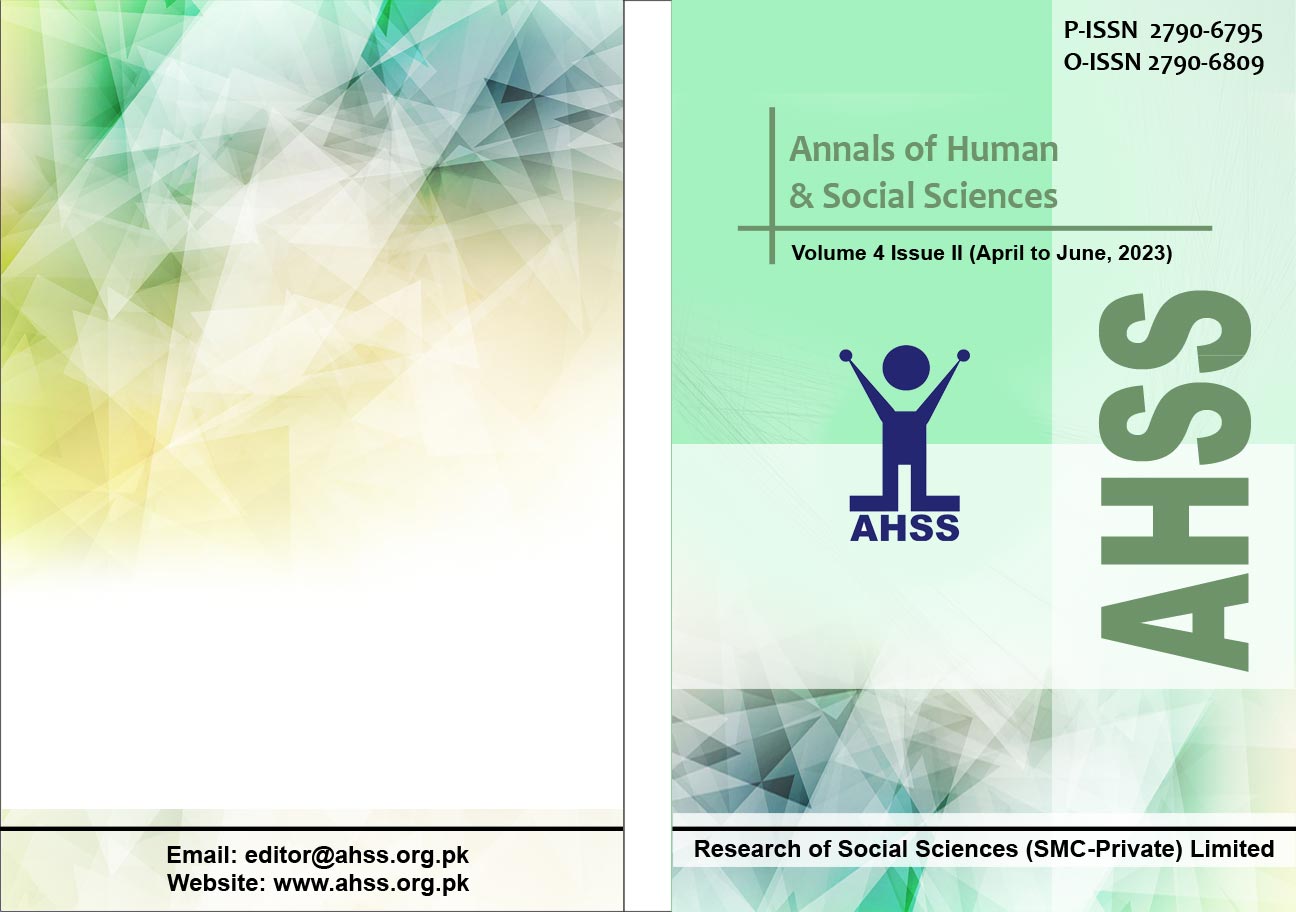 Downloads
Details
Abstract Views: 83
PDF Downloads: 64
How to Cite
Malik, S. (2023). Beneficiary Expectation from Low-Income Housing Projects: A Post-Occupancy Evaluation Study from Punjab, Pakistan. Annals of Human and Social Sciences, 4(2), 599–614. https://doi.org/10.35484/ahss.2023(4-II)55