Islamophobia in the US and Europe: An Analytical Study
Keywords:
Europe, Islamophobia, Muslim Communities, OIC, USA
Abstract
This qualitative study aims to investigate Islamophobia in Western democracies. Islamophobia is growing because of numerous historical and culture elements, world events as well as the present political climate. One significant factor contributing to the rise of Islamophobia in the West is the historical legacies of colonialism and imperialism. In USA Islamophobia has become pervasive problem, Muslim populations are increasingly subjected to acts of violence, discrimination in the workplace, and negative media portrayal. Likewise, Islamophobia has emerged as a major issue in contemporary Europe. Muslim communities in Europe have experienced many difficulties such as prejudice, intimidation, and even physical attacks. The study recommended to empower Muslim voices, encourage, and support Muslim leaders to speak out against Islamophobia and share their perspectives and experiences. This involve providing platforms for Muslims voices to be heard and providing resources to build the capacity of Muslim communities to advocate for their rights.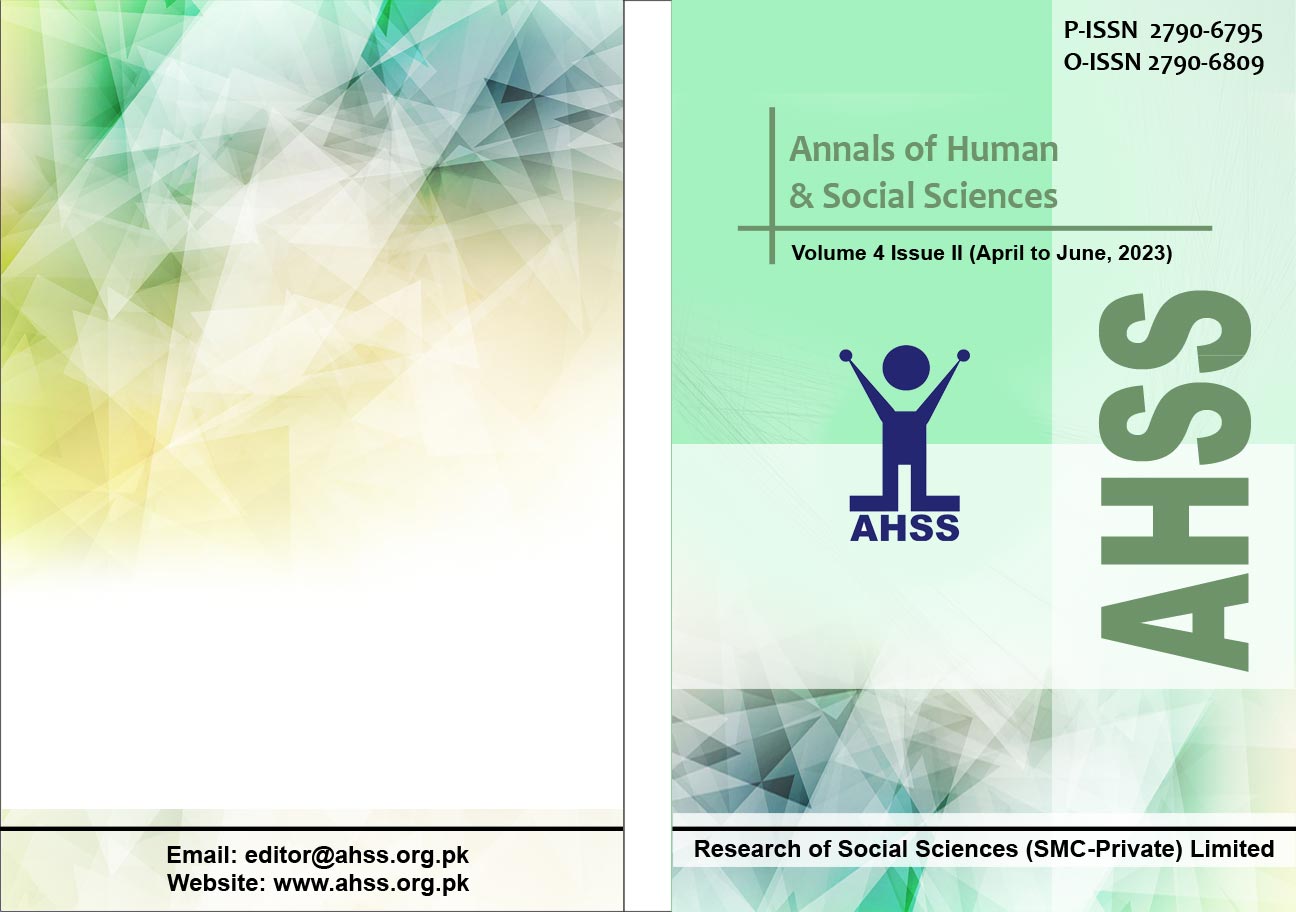 Downloads
Details
Abstract Views: 170
PDF Downloads: 83
How to Cite
Riaz, M., Shahbaz, K., & Ali, M. (2023). Islamophobia in the US and Europe: An Analytical Study. Annals of Human and Social Sciences, 4(2), 615–625. https://doi.org/10.35484/ahss.2023(4-II)56