Study about the Effects of Consolidation Policy on School Development Plan of School Education Department in Punjab
Keywords:
Administrative performance, Academic development, Community Model Schools
Abstract
Many problems did embrace in foundational education in Pakistan including the shortage of teachers. Community Model Schools at primary level were introduced to address this problem in Punjab. Teachers of both sexes were inducted inclusive of the head teacher. Many factors were affecting educational system but most serious was low performance in administration and poor academic outcomes. So objectives of the study were, to investigate the administrative performance of consolidated schools after consolidation in Punjab and to explore the academic development made by the consolidated schools after consolidation in Punjab. All the Teachers, Head teachers, AEOs and Students of consolidated schools in division Gujranwala were the population. Total sample was 380 in which 38 Head Teachers, 76 Teachers, 228 Students and 38 AEOs from the selected schools. A questionnaire on 5-point Lickert scale was used to collect data. Descriptive and Inferential Statistics were applied. Administrative and academic performance becomes better than before.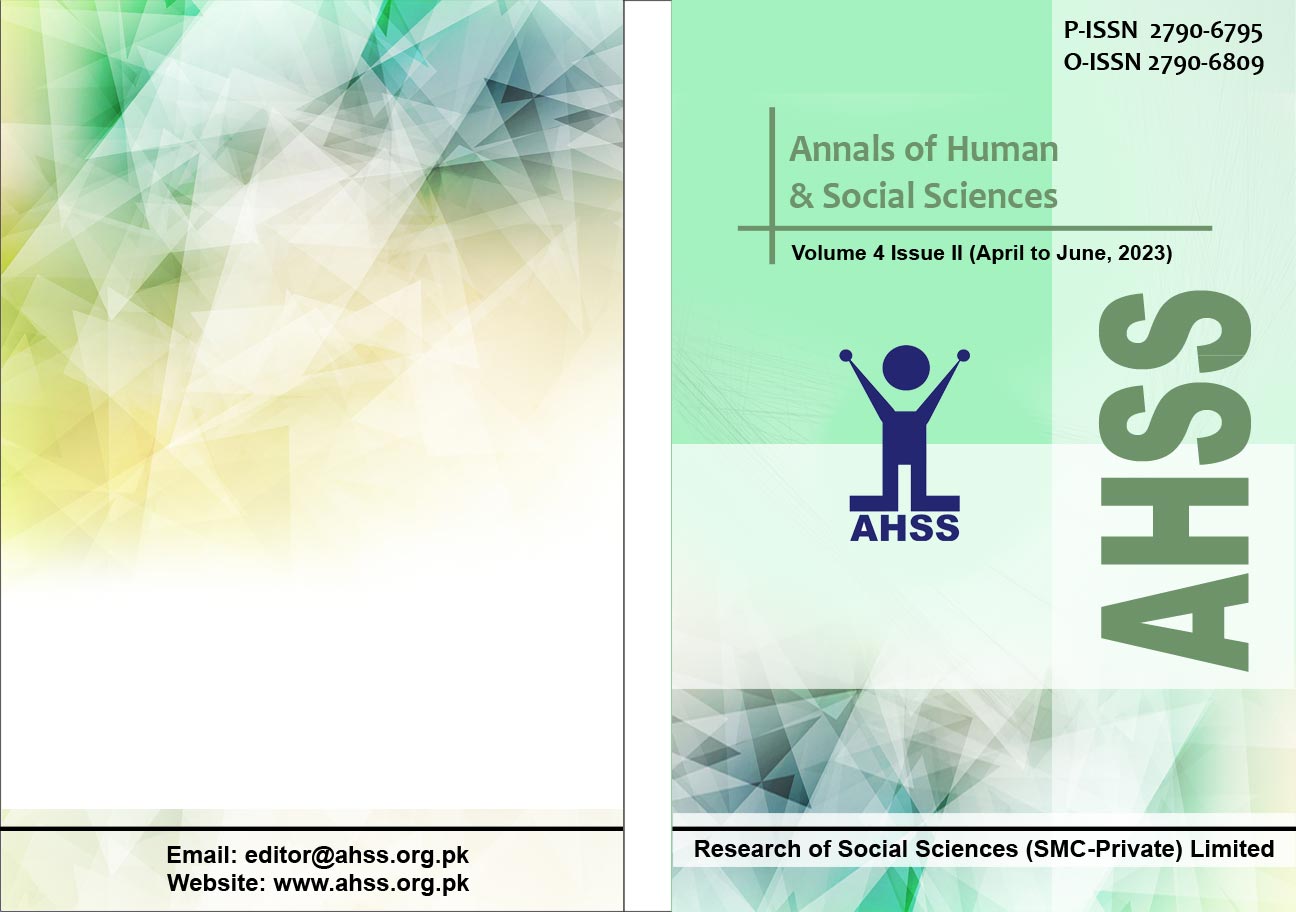 Downloads
Details
Abstract Views: 63
PDF Downloads: 33
How to Cite
Aajiz, F. A., & Rashid, K. (2023). Study about the Effects of Consolidation Policy on School Development Plan of School Education Department in Punjab. Annals of Human and Social Sciences, 4(2), 689–694. https://doi.org/10.35484/ahss.2023(4-II)62