Effects of Test Anxiety on Academic Performance of Under Graduate University Students
Keywords:
Academic Performance, Test Anxiety, Undergraduate, University Students
Abstract
Anxiety has been a key topic in psychological research for many decades. It is commonly defined as a state of excessive fear, worry and apprehension accompanied by physiological symptoms relating to the arousal of the autonomic nervous system. The current study was carried out to find out effect of test anxiety on students' academic performance. The current study was descriptive in nature and survey method was used to collect the data. 1192 students of department of education of three universities (Women University of Azad Jammu & Kashmir Bagh, University of Poonch Rawalakot AJ&K and University of Azad Jammu and Kashmir Muzaffarabad were the population of the study.. 300 students selected randomly were the sample of the study. A researcher adapted standardized questionnaire having five point Likert scale. Data was analyzed by using regression. It is concluded that anxiety before, during and after test has significant effect on academic performance. It is recommended that; friendly environment may be created before conducting the test.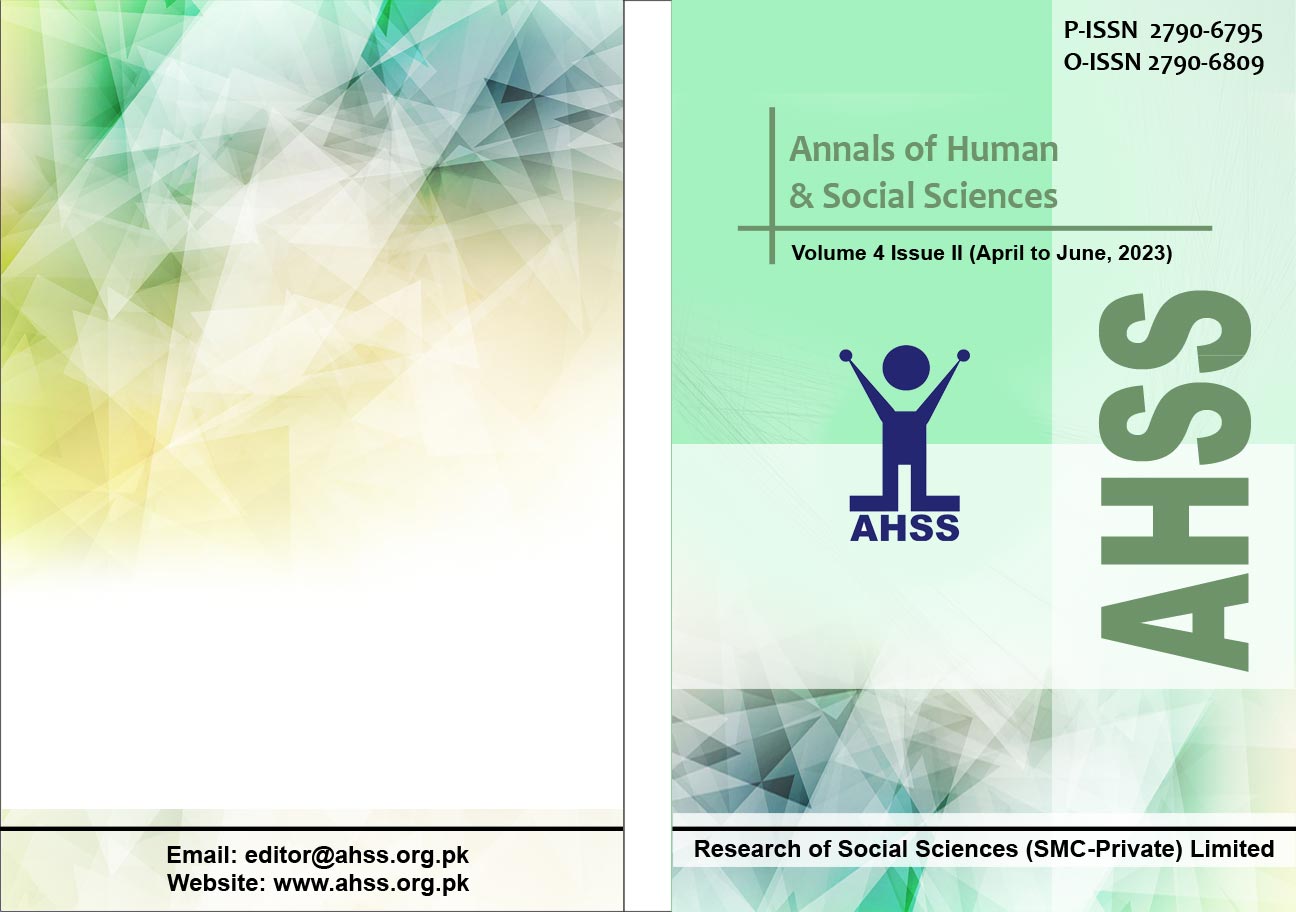 Downloads
Details
Abstract Views: 138
PDF Downloads: 113
How to Cite
Ali, M. A., Muzffar, A., & Tabassum, F. (2022). Effects of Test Anxiety on Academic Performance of Under Graduate University Students. Annals of Human and Social Sciences, 4(2), 01–09. https://doi.org/10.35484/ahss.2023(4-II)01