Experiences of Students with Visual impairment about online learning: A Phenomenological Study
Keywords:
Experiences, Higher Education, Online Learning, Students with Visual Impairment, Teachers
Abstract
The COVID-19 pandemic has become a global health issue and has significantly impacted higher education for all learners. So, learning methods and strategies were shifted to online mode. There were numerous experiences of all the individuals around the globe. To seek such experiences, this study aims to explore the experiences of students with visual impairment at higher education either from university or college. A total number of 20 students with visual impairment were taken as a sample of this study from the academic institutions of cities of Punjab. Data was collected by using semi-structured interviews. The data were analyzed by coding and thematic analysis. First five major themes appeared from the data analysis. The findings of the research showed that maximum visually impaired individuals were happy to take online classes, and they learnt to use various technological devices during their online mode of learning. However, they experienced various challenges as well.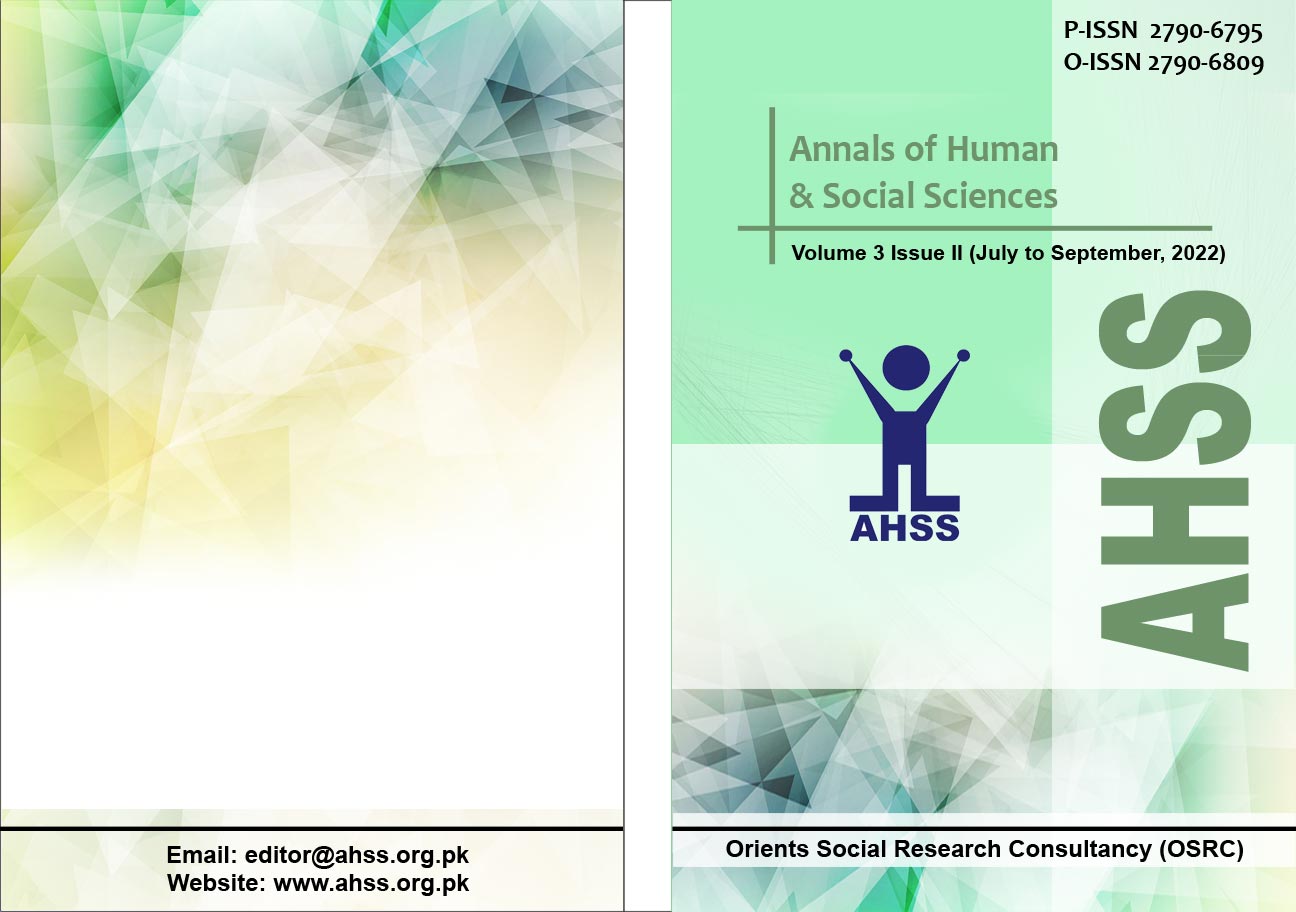 Downloads
Details
Abstract Views: 127
PDF Downloads: 9
How to Cite
Iqbal, K., Ishrat, G., & Amjad, A. (2022). Experiences of Students with Visual impairment about online learning: A Phenomenological Study. Annals of Human and Social Sciences, 3(2), 55–68. https://doi.org/10.35484/ahss.2022(3-II)06