Perception of Parents About Higher Education for their Children with Hearing Impairment
Keywords:
Career Education, Higher Education, Underemployment, Unemployment
Abstract
This research aimed to explore the perception of the parents of children with hearing impairment (CWHI) for higher education. They have to face many problems in selecting the pathway for CWHI. There are limited opportunities for the students with hearing impairment after secondary education. That's why it is very important to know about their perception regarding future concerns of their children. In this quantitative research, the descriptive methodology was used in designing a self-made questionnaire to assess the parent's perception. Convenient sampling was used to collect the data from the parents of intermediate class students who were about to decide the future field of their children. Data were collected from 115 parents from colleges of Punjab and then analyzed by using descriptive as well inferential analysis. Response of a majority of the parents was positive towards Higher Education of their children for the better life. This research highlighted a new direction for arranging Higher education programs for hearing impaired students.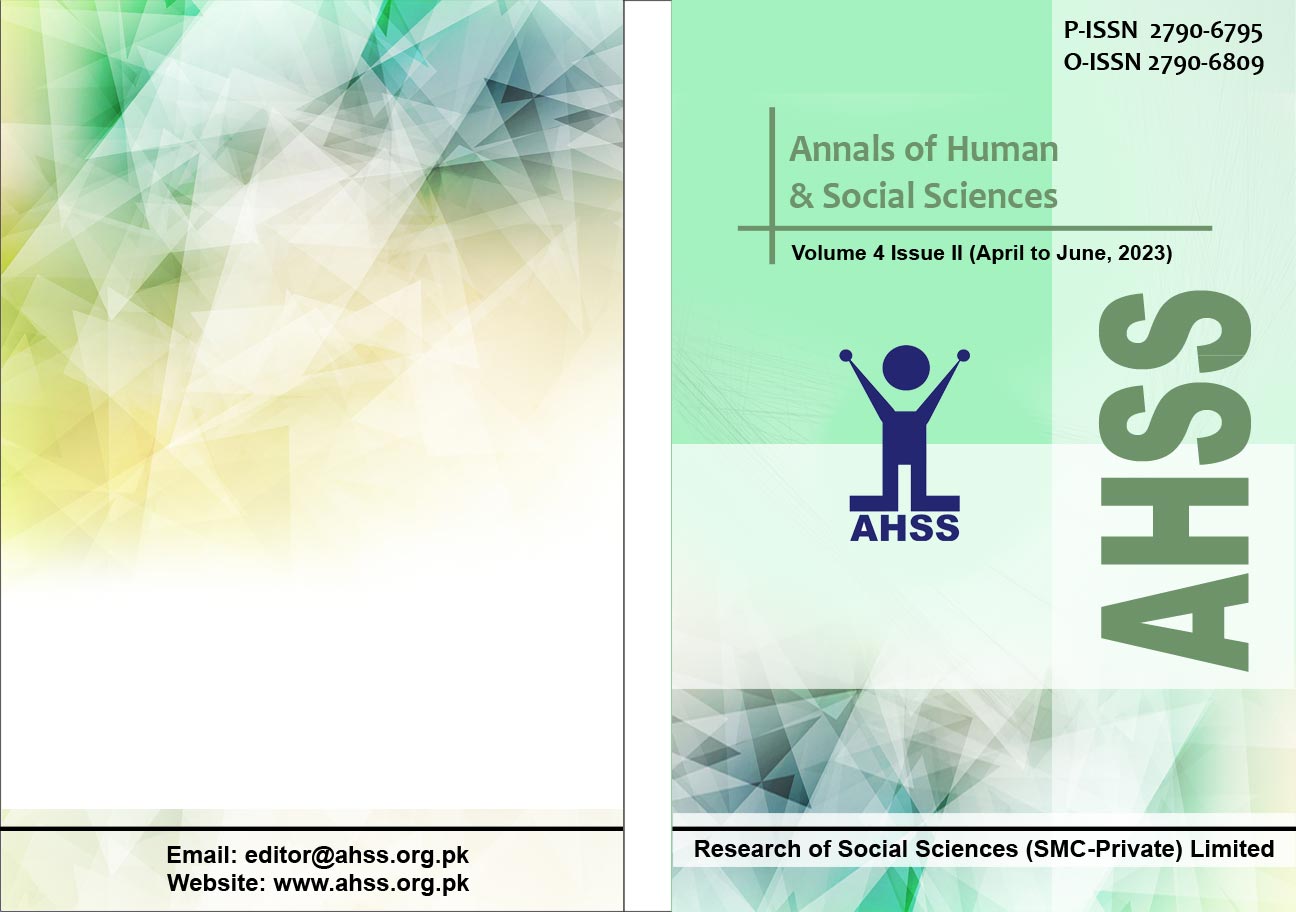 Downloads
Details
Abstract Views: 84
PDF Downloads: 65
How to Cite
Ishrat, G., Anis, F., & Kanwal, A. (2023). Perception of Parents About Higher Education for their Children with Hearing Impairment. Annals of Human and Social Sciences, 4(2), 142–156. https://doi.org/10.35484/ahss.2023(4-II)14