Role of NAB in Eliminating Corruption from Pakistan: A Critical Analysis
Keywords:
Anti-corruption, Corruption, NAB, Pakistan, Strategies
Abstract
Government and good governance are essential for social and economic progress. Nonetheless, Pakistan's poor reputation in international relations makes these characteristics outdated in Pakistan. In most cases, corruption is a likely result of circumstances such as desire and materialistic greed, higher degrees of governmental and market monopolization, low levels of democracy, poor civic engagement, and opaque political processes. The acceptance of corruption has grown through time even though it is pervasive in the nation. The goal of this study is to examine corruption in Pakistan, concentrating on the National Accountability Bureau (NAB), the primary anti-corruption agency in the country. The study examines various causes for the prevalence of corruption in Pakistan and strategies to reduce it. The study uses doctrinal qualitative analysis to situate the research within the ethical, legal and social parameters. The research methodology adopted is evaluative, interpretive and analytical. The study finds that NAB remained ineffective to curb the prevailing corruption in Pakistan. This study recommends that corruption in Pakistan would be reduced by exposing corrupt practices, maintaining an honest and responsible public sector, aiding in the cessation of unethical behavior, and ensuring that public sector employees act in the public interest.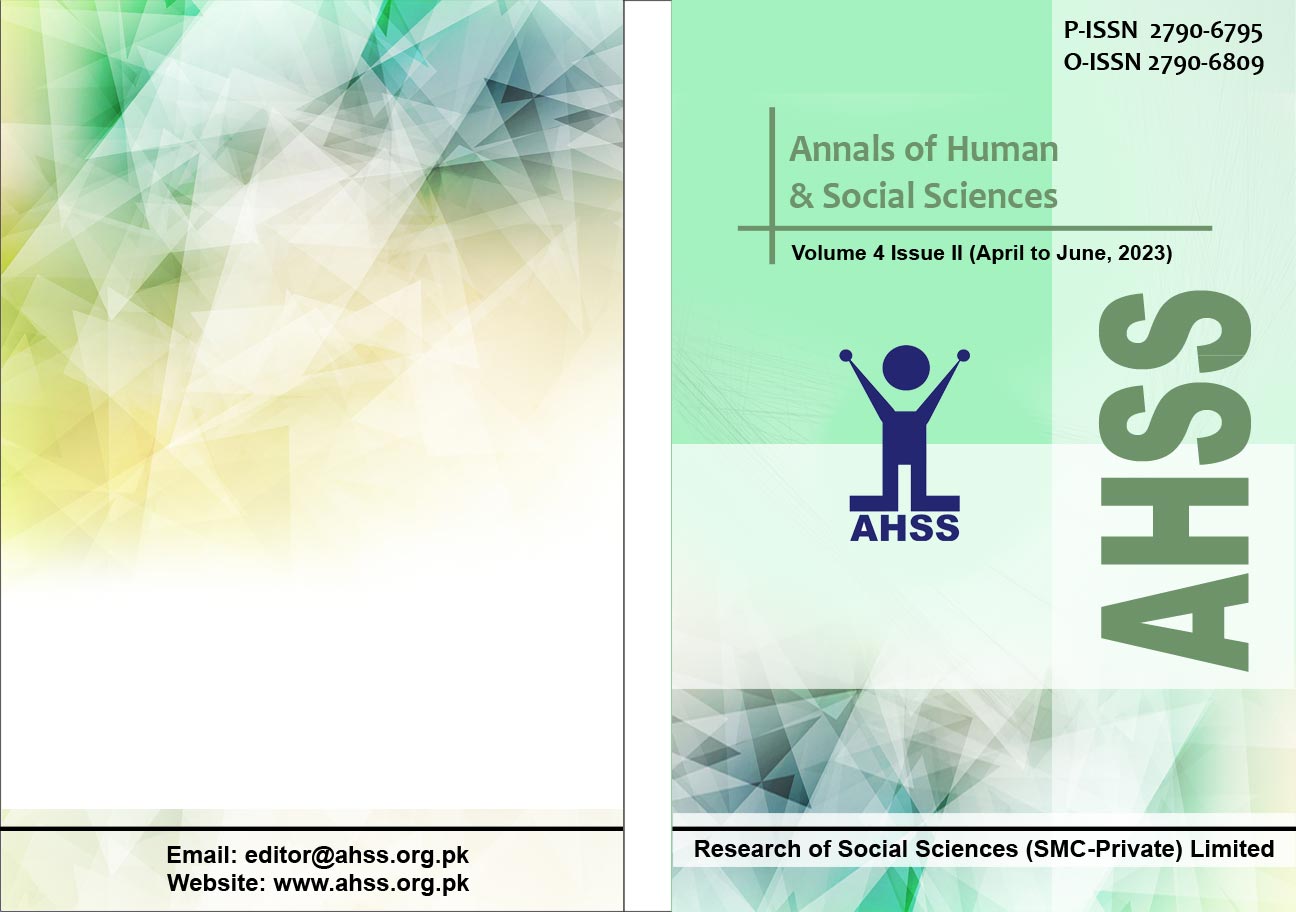 Downloads
Details
Abstract Views: 315
PDF Downloads: 180
How to Cite
Imran, M., Murtiza, G., & Akbar, M. S. (2023). Role of NAB in Eliminating Corruption from Pakistan: A Critical Analysis. Annals of Human and Social Sciences, 4(2), 157–169. https://doi.org/10.35484/ahss.2023(4-II)15