Analyzing the Differences in Use of Language by Men and Women on Social Media
Keywords:
Cultural Identity, Facebook, Gender Patterns, Sociolinguistics
Abstract
The 21st century showed change in communication modes that have shifted from face-to-face interaction to digital approaches like online conversation on Social Media. Thus, literacy on Facebook represents linguistic differences that distinguish men from women and their own cultural norms, beliefs, and values from others. Social Media has different types i.e. Facebook, Whatsapp, Twitter, Instagram, Line etc. The present study focuses on one type of social media that is use of Facebook by men and women. Data is derived from 'statuses' of Facebook users which includes expression of their moods, eating habits, studies, celebrations. Data is analyzed qualitatively. Findings reveal linguistic differences which highlight gender discrimination and cultural differences. This paper hopes to enrich knowledge on highlighting gender and cultural differences and motivates other researchers to conduct further studies in this area by including other activities like politics, work, sports, and news etc.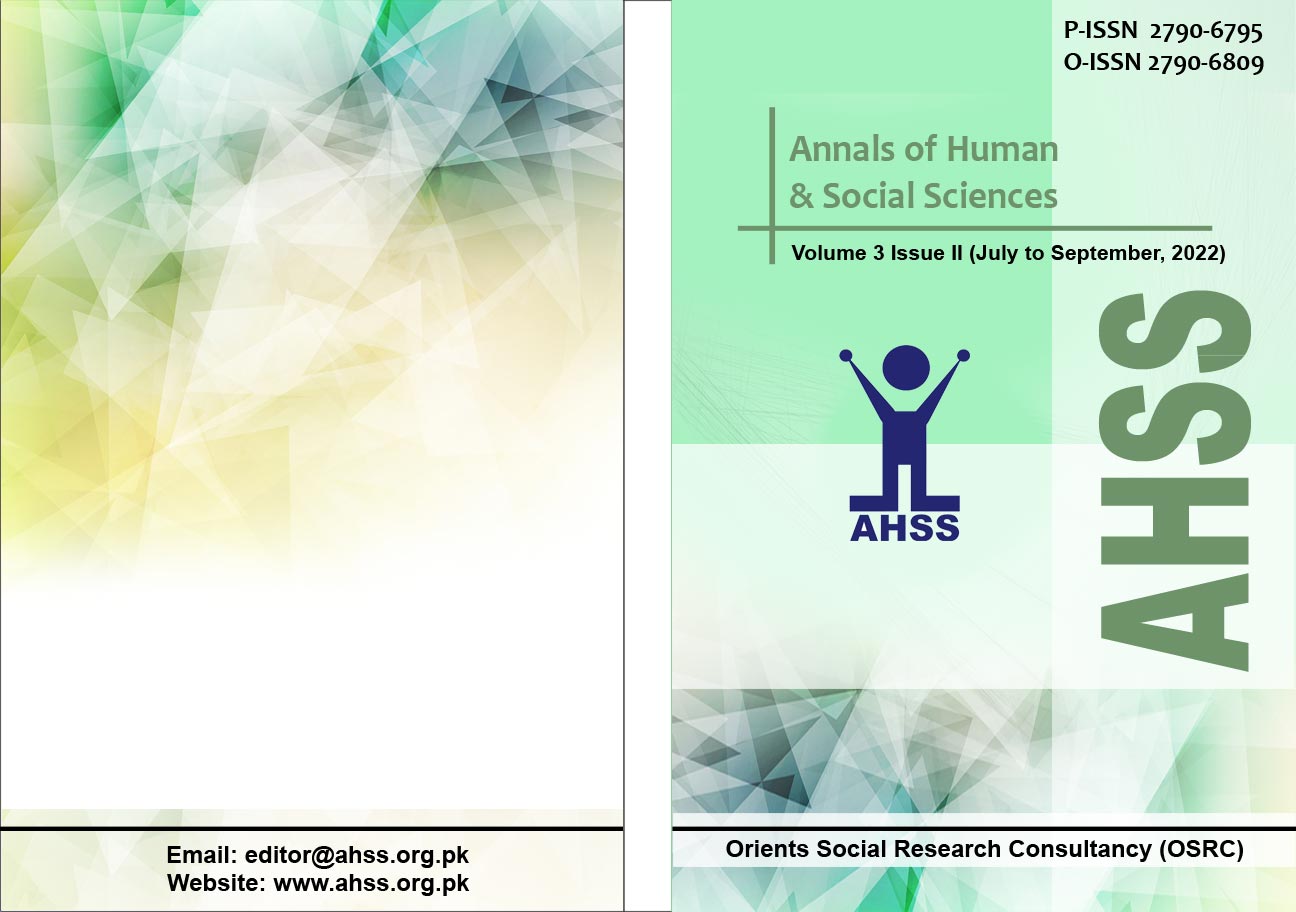 Downloads
Details
Abstract Views: 16
PDF Downloads: 14
How to Cite
Arshad, A., Jamil, H., & Yousaf, H. (2022). Analyzing the Differences in Use of Language by Men and Women on Social Media. Annals of Human and Social Sciences, 3(2), 136–147. https://doi.org/10.35484/ahss.2022(3-II)13