Syntactic Comparison of Traditional Courtyard and Modern Houses of Khyber Pakhtunkhwa, Pakistan
Keywords:
House Layout, Modern House, Privacy, Syntactic Analysis, Traditional House
Abstract
The purpose of this research is to investigate the syntactic characteristics of traditional and modern house plans in the Khyber Pakhtunkhwa province of Pakistan for the syntactic parameters influencing privacy. The design of homes has always considered the requirements of the people who live in them. Geographies, cultures, and communities have a diverse spatial configuration for the homes. Livelihood spaces have an established spatial order reflecting the society, social order as well as the personalities of the dwellers. This research used simulation and Floor plan drawings as the primary source of data for justifiable permeability graph-based space syntax analysis. Results show that modern houses offer better options for privacy due to the higher value of relative asymmetry (0.29) and greater tendency toward asymmetry as compared to traditional courtyard house layouts. The home with asymmetrical designs includes many control spaces, so entering other rooms requires crossing through the control spaces.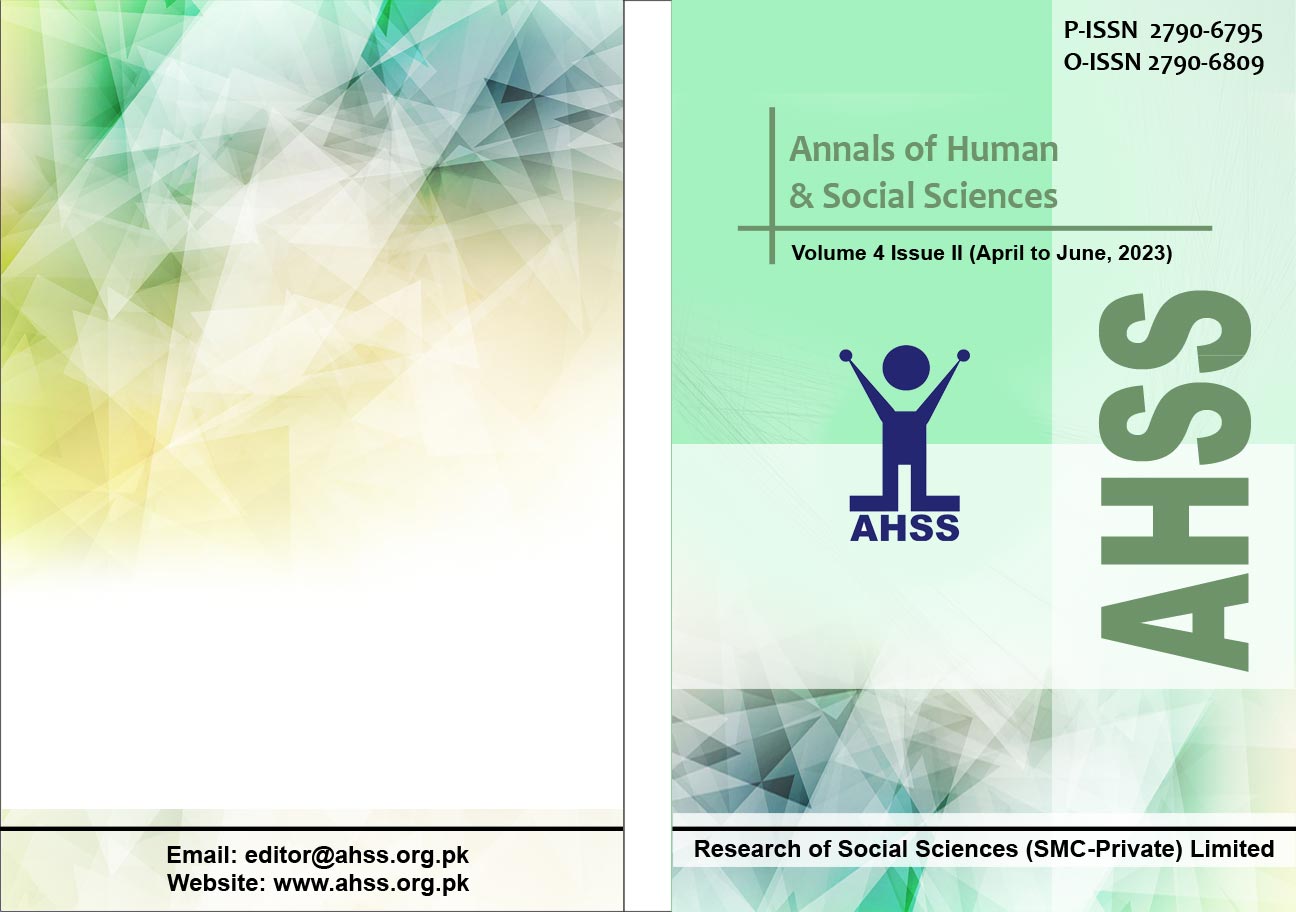 Downloads
Details
Abstract Views: 129
PDF Downloads: 38
How to Cite
Ullah, U., Ullah, S., & Sajjad, I. (2023). Syntactic Comparison of Traditional Courtyard and Modern Houses of Khyber Pakhtunkhwa, Pakistan. Annals of Human and Social Sciences, 4(2), 10–17. https://doi.org/10.35484/ahss.2023(4-II)02